Musical Theater Itinerary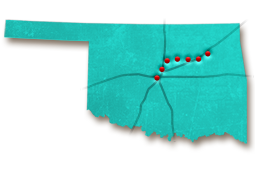 Photo Gallery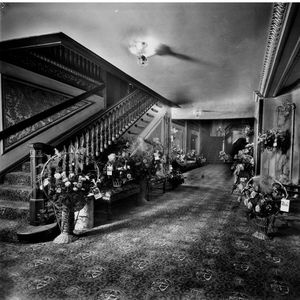 Video Gallery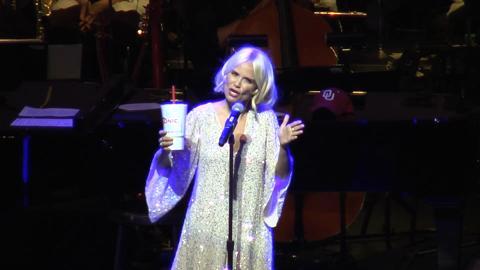 ---
{{ data.name }} Edition
---
Musical Theater

One of the most popular forms of live entertainment, musical theater presents a thrilling combination of spoken dialogue, singing and dancing all on one stage. Dramatic presentations accompanied by music date back to ancient times, but modern musical theater emerged in the 19th century. Generally called musicals, these performances were made popular in America with late 1920s and early 1930s shows like "Of Thee I Sing" and "Showboat." Musical theater can range from big budget productions on Broadway to small shows in fringe theaters and regional stages.
Oklahoma's inspiring musical theater history begins with one of the most iconic musicals of all time. From the minute the famous lyrics, "Oh What a Beautiful Mornin'…" were heard from a Broadway stage in 1943, the Rodgers and Hammerstein hit Oklahoma! landed the Sooner State in the spotlight. The show captured the inspiring landscape and unique people of the young state and was an instant hit. It spent 15 years on Broadway and was performed a record 2,212 times. The musical was later turned into a movie and the original "surrey with the fringe on top" from the film Oklahoma! is on display at the Claremore Museum of History along with Laurey's honeymoon dress.
Oklahoma has produced countless musical theater artists over the years including Tony and Emmy Award winner Kristin Chenoweth. The Broken Arrow native received a musical theater degree at Oklahoma City University before heading to New York for her Broadway debut. She is best known for her performances in Wicked on Broadway and on television shows like Pushing Daisies and Glee. Another impressive stage actress and OCU graduate, Kelli O'Hara, grew up in Elk City. The Tony Award winner is known for performances in The Pajama Game, South Pacific and The Bridges of Madison County.
The Oklahoma stages found at the Civic Center Music Hall in Oklahoma City and the Tulsa Performing Arts Center consistently wow audiences with stellar musical theater performances including off-Broadway productions from Celebrity Attractions. In addition, Lyric Theatre of Oklahoma was named one of the ten best places to see lights off Broadway by USA Today.
---