Folk Itinerary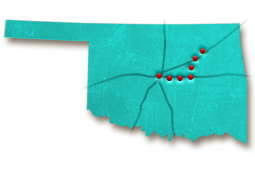 Photo Gallery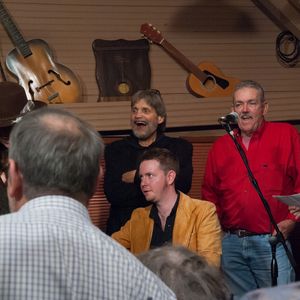 Video Gallery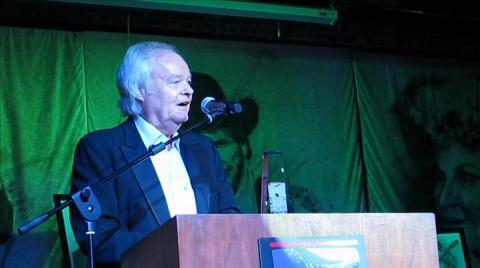 ---
{{ data.name }} Edition
---
Folk

Inspirational, unique and impossible to generalize, folk music is a genre defined by a cultural process rather than musical form. It's one of the earliest musical genres found in the United States and although the style is broad, folk music is often characterized by strong cultural and regional ties, narrative verse and meaningful lyrics.
The genre was introduced in America by immigrants who brought the melodies and accompanying dance steps of their homelands to their new country. These simple tunes often featured lyrics commemorating historical or personal events accompanied by the sounds of native instruments. Many early folk songs from the 19th century have no known author. Illiterate farm workers and factory workers passed down folk music through memorization and oral tradition alone.
Because Oklahoma's original residents were a cultural mix of American Indians, pioneers and immigrants, the state's folk music history is rich. Oklahoma's folk music history began with the sounds of Native American drums and flutes at powwows, the catchy ragtime tunes that developed in the urban African American communities and the echoes of fiddles and mandolins carried through Indian Territory by Scottish and Irish immigrants.
The traditional folk form took on a more contemporary feel in Oklahoma beginning in the 1930s, when political and social activists during the Great Depression used folk music as a way to reach and influence the population. Live performances of folk music spread across the country. Folk music was quickly identified as the music of the people, often advocating political democracy and cultural pluralism.
Oklahomans best understood the folk genre through the tunes of Oklahoman Woody Guthrie, commonly referred to as the Dust Bowl Balladeer. The Okemah native and composer of "This Land Is Your Land" remains one of the most legendary American musicians today and his legacy has inspired countless other folk artists throughout Oklahoma.
As a result of Guthrie's contribution to contemporary folk music, folk music fans travel from all over the world to experience the icon's impact on the genre. Lovers of folk music flock to Okemah every summer for the Woody Guthrie Folk Festival and to Tulsa's Woody Guthrie Center to see some of the artist's original work and learn more about his influence on human rights and democracy. Whether attending a sacred powwow or savoring the sounds of a mountain dulcimer at the Beavers Bend Folk Festival & Craft Show in Broken Bow, visitors to Oklahoma have countless ways to experience this genre's rich heritage.
---