Jimmy LaFave Itinerary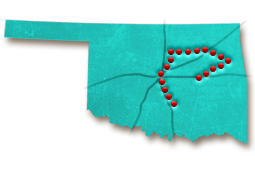 Photo Gallery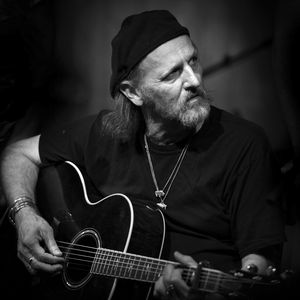 Discography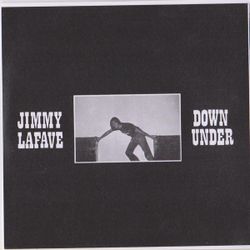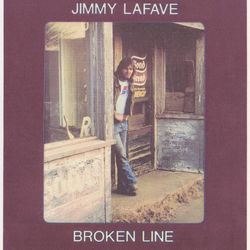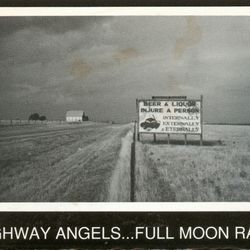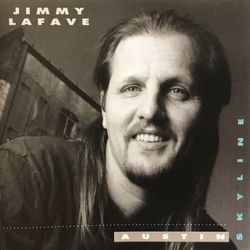 ---
{{ data.name }} Edition
---
Jimmy LaFave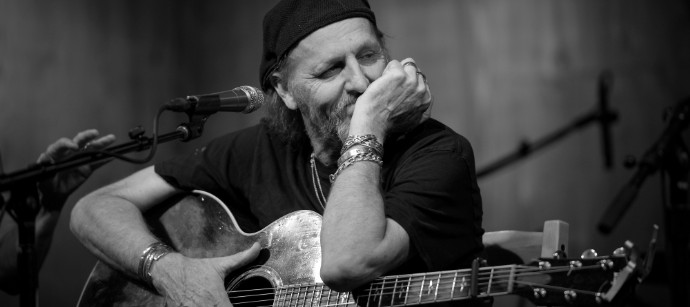 Born: 07-12-1955
Died: 05-21-2017
Forged in campfire jam sessions at The Farm in Stillwater, singer-songwriter Jimmy LaFave's romantic Red Dirt style carried him from concerts on the front porch of a rundown yellow two-story farmhouse to the world stage. Mesmerizing fans with raw, poetic lyrics and expressive voice resonated with fans across the globe. "Singing is very emotional," LaFave told the Austin Chronicle. "You get obsessed with a lot of stuff. There's a sense of loneliness you have as an artist. That's why I close my eyes when I sing, because I like to go somewhere and find that place in everybody."
Perched behind a Sears and Roebuck drum kit in Wills Point, Texas, the small town where he was born on July 12, 1955, LaFave marched to the beat of a different drum from an early age. With radio blaring, he and his four siblings became well acquainted with America's dirt roads and highways as they rode along on deliveries for their father's parts supply business, paving a foundational love of music and the road in LaFave.
Music resonated in the young Jimmy, and he joined the high school band's percussion line when the family moved to Stillwater, Oklahoma. From getting slices at Hideaway Pizza to discovering Woody Guthrie's heritage, LaFave settled into his new home right away. LaFave's family enjoyed day trips to Turner Falls and explored the Illinois River outside of Tahlequah. Not long after, the 15-year-old began strumming chords when his mother exchanged a drawer full of green stamps she had been collecting to secure his first guitar.
In 1974, with his trusty guitar in hand, LaFave began writing and singing his own songs. Between cross-country deliveries for his father's business and working for the Oklahoma State University Post Office, LaFave began to make a name for himself as a songwriter in a band called The Night Tribe that played at Shakey's and other bars on 'The Strip' - the pulse of the college's nightlife scene. He worked his way up to owning Up Your Alley, another Stillwater nightclub, and continued to build goodwill within the town's thriving music scene. One such rising star was a young Garth Brooks, who opened for LaFave at Pistol Patty's.
Together with musicians Bob Childers and Terry Buffalo Ware, LaFave began developing a new sound in the late 70's, blending country, rock, blues and folk elements into a rough whole that would come to be known as Red Dirt. The Farm, as they called it, a funky old place on 149 acres of abandoned Oklahoma Land Run-staked homestead, became the epicenter of the burgeoning Red Dirt scene. Fellow musicians made a haven of the compound, parking RVs and pitching tents around the place outside of city limits.
"Moving to Oklahoma had this profound effect on my music," LaFave said "Stillwater really is a special kind of musical place. The people who come from there know what I'm talking about. I soaked up all the music that was there."
"Moving to Oklahoma had this profound effect on my music," LaFave said in an interview with No Depression. "Stillwater really is a special kind of musical place. The people who come from there know what I'm talking about. I soaked up all the music that was there."
As the Night Tribe toured the Southwest in 1981, LaFave, at Childers' urging, independently recorded the albums Down Under in 1979 and Broken Line. LaFave continued to be inspired by the open road and insisted on driving to many gigs, even when it would be cheaper and easier to fly. He once heard Bob Dylan – another of his favorite artists – picked up inspiration from road signs and decided he could do the same.
In 1986, at the age of 30, LaFave moved to Austin where he continued to write songs and to develop his musical ideas. He quickly embedded himself in the local music scene, launching songwriter nights at a new performance venue, Chicago House. In 1988, he produced and recorded his tape, Highway Angels...Full Moon Rain, which won the Austin Chronicle Reader's Poll Tape of the Year Award. LaFave put together an Austin version of The Night Tribe and became, according to the Austin American–Statesman, "a perennial presence upon the Austin music scene." LaFave self–produced the critically acclaimed Austin Skyline in 1992, drawing international attention to his talents. Grassroots demand earned him radio play on more than 200 stations, and the album received international distribution as he grew in popularity. His follow-up album, Highway Trance, was released in 1994 closely followed by Buffalo Return to the Plains in 1995 during the midst of extensive touring in the United States and Europe.
As his career grew, LaFave proved himself to be a deft interpreter of others' songs, frequently weaving Bob Dylan and many other artists into his sets. His performance of "On a Bus to St. Cloud" led its writer, Gretchen Peters, to tell Austin Chronicle that although she knew it was her best song, she hadn't understood it completely until she heard LaFave sing it. Answering demands for a 'LaFave does Dylan' album, LaFave released Trail, a 15-year retrospective of bootleg tapes, live performances, radio shows and studio outtakes, which included 12 Dylan songs. In the album's liner notes Dave Marsh noted: "Jimmy LaFave has one of America's greatest voices, and this album is the story of what he has learned to do with it. It's a unique instrument, with startling range and its own peculiar sense of gravity, liable to swoop in and wreck your expectations at any instant."
By 1996, LaFave's growing acclaim earned him a spot in the famed PBS musical series Austin City Limits, and he won a second consecutive Austin Music Award for Best Singer–Songwriter. Nora Guthrie invited him to appear in Cleveland at the Rock and Roll Hall of Fame tribute to her father Woody. As he received glowing reviews for 1997's Road Novel, LaFave traveled to Europe twice that year and also toured in Canada.
"There's a vibe there that's not in Texas or anywhere else I've found...a frontier spirit, with an Australian edge to it."
Regardless of his growing popularity, Oklahoma remained a special place to LaFave: "There's a vibe there that's not in Texas or anywhere else I've found," he said. He noted that Oklahoma possesses "a frontier spirit, with an Australian edge to it" and that "you can hardly see a band in Austin without an Oklahoma musician."
"I think when I started getting more and more into music — and being the Dylan fan that I am — in all of Dylan's writings he talks about how Woody is a major influence and he even gives Woody the props of being the beginning of everything for him," LaFave told Tulsa World. "That's where I really got back in it at the time and was living in Stillwater with great songwriters like Bob Childers and Tom Skinner and all the people we were with in the '70s."
Sparked by admiration for the 'dust bowl prophet,' LaFave became a champion of Guthrie and his ideas. He performed and spoke during Guthrie's induction into the Oklahoma Hall of Fame in 1997 and then faithfully attended the annual Woody Guthrie Folk Festival or "Woody Fest" held in Okemah, playing there from its inception in 1998. During the festival, a variety of artists - including regulars Jimmy LaFave and Joel Rafael - performed Guthrie's songs interspersed with storytelling by Guthrie's little sister, Mary Jo. "People don't understand what a genius he was," LaFave explained. LaFave later became a member of the Woody Guthrie Coalition that organizes the festival and likened the event to a family reunion.
Receiving some of the best press of his career, including reviews by the Associated Press, VH–1, Billboard and Playboy, LaFave released Texoma in 2001. The ballad "Never Is a Moment" from the album became his most requested song ever. "Woody Guthrie" pays homage with honest and sincere lyrics reminiscent of the quiet folk reflections of Bob Dylan balanced by hints of Bruce Springsteen-inspired rock anthems.
That year, LaFave put together a Woody Guthrie tribute road show called Ribbon of Highway, Endless Skyway. Based entirely on Guthrie's songs and writings – with input from Nora Guthrie and Val Denn – the show featured Woody's songs interspersed with narrations from his many writings. Notable performers included narration by Bob Childers and a rotating cast that included: Ellis Paul, Slaid Cleaves, Eliza Gilkyson, Joel Rafael, husband-wife duo Sarah Lee Guthrie (Woody Guthrie's granddaughter) and Johnny Irion, Michael Fracasso, and The Burns Sisters.
After a four-year hiatus from recording, LaFave signed with the indie label Red House Records in 2005 and released a stunningly soulful album, Blue Nightfall. That April, one of his musical heroes, Bruce Springsteen, invited him on stage for a duet at the Nokia Arena in Dallas. A second release on Red House Records came in early 2007, Cimarron Manifesto, and spent several weeks as number one on the Americana music chart. One writer described the album as a "dusky, beautifully framed snapshot of life in the heartland."
Unfazed by popular opinions and trends (not unlike Guthrie), LaFave opted out of Red House Records and established Music Road Records in 2007 in collaboration with recording engineer Fred Remmert and Dallas businessman Kelcy Warren. The label's first CD release was Ribbon of Highway–Endless Skyway, a two-disc set culled from 45 to 50 hours of the Guthrie tribute tour recordings. Next, Music Road released a best-of collection, Favorites, in 2010 and a more intimate and mellow collection, Depending on the Distance, in 2012. 2015's The Night Tribe received a review in No Depression stating that LaFave "delivers 11 exquisitely crafted self-penned songs and re-interprets two Americana masterpieces; barely making them recognizable as they become Jimmy LaFave songs."
LaFave was inducted into the Oklahoma Music Hall of Fame in 2017 alongside Carl Belew, musician-actor Rodney Lay, the Red Dirt Rangers, David Teegarden, Sr. and singer-harmonica player Jimmy "Junior" Markham. That same year he was the inaugural recipient of the Restless Spirit Award - an award whose name comes from a Bob Childers song – at the Bob Childers' Gypsy Café, an annual singer-songwriter festival in Stillwater.
In April 2017, LaFave announced publicly that he was battling spindle cell sarcoma, a rare form of cancer that had been diagnosed one year earlier. Various treatments failed, and doctors advised LaFave that there was nothing else they could do. Leading up to his public announcement, LaFave had continued to perform – not cancelling even one show. In addition, he continued to record new songs that he hoped would add to his legacy. Just one month after the public received news of his prognosis, LaFave died at his home in Austin at the age of 61.
Whether he was crooning new original songs or reinterpreting anthems penned by Guthrie or Dylan, LaFave always managed to make them his own. As a writer from the Associated Press aptly observed, "Amid the morass of popular music, Jimmy LaFave stands out like a pint of Guinness in a bar full of Miller Lites."