Sarah Coburn Itinerary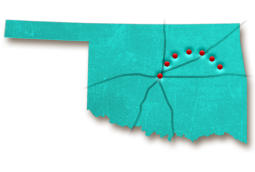 Photo Gallery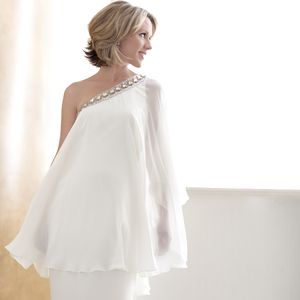 ---
{{ data.name }} Edition
---
Sarah Coburn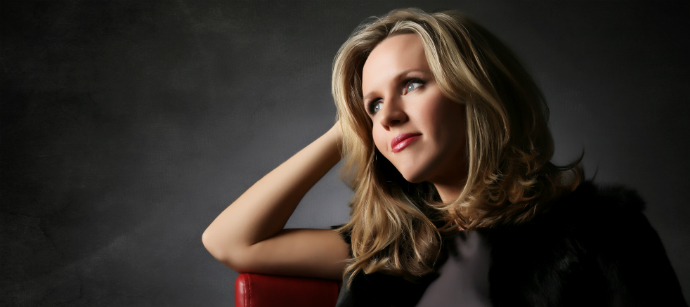 Born: 08-04-1977
American soprano Sarah Coburn has been garnering international attention for her operatic achievements for more than a decade. This Oklahoma-raised opera professional cultivated her talents with several vocal instructors across the state and has gone on to share her voice with local, national and international audiences.
"The rigorous educational requirements that I experienced in the OSU music department…gave me a wonderful start to my continuing education and career."
Although Coburn narrowly missed the mark of being an official Oklahoma native, her family laid down strong Oklahoma roots, especially with father Tom Coburn serving in the U.S. House of Representatives and U.S. Senate. When she was only one year old, the Coburns made the move from Sarah's place of birth - Petersburg, Virginia - to Edmond, Oklahoma, where she spent part of her childhood. At an early age, she explored her musical interests, thanks to the influence of musical relatives, from her talented piano-playing aunt to her jazz-singing grandmother. "My mother's family is incredibly musical, and every holiday included a family musicale, singing along to barbershop quartet songs, as well as Vince Gill and the Judds," Coburn says.
As Coburn reached her teen years at Muskogee High School, she started landing roles in high school musicals and participating in small chamber choir performances that encouraged her to pursue singing more seriously.
Coburn spent countless hours developing, strengthening and conditioning her voice under the guidance of several Oklahoma vocal teachers. While singing for instructors Jeff Elkins, Julie McCoy and Larry Keller, Coburn picked up the proper vocal techniques, endurance and confidence that helped her overcome her struggle with stage fright.
Once Coburn finished up her studies at Muskogee High School, she headed straight to Oklahoma State University in Stillwater to pursue her musical talents through a music education degree rather than going the vocal performance route.
"The rigorous educational requirements that I experienced in the OSU music department, as well as the exposure to the joy of performing, gave me a wonderful start to my continuing education and career," Coburn said after earning OSU's Distinguished Alumni Award in 2015.
While at college, Coburn held a side job at local boutique University Spirit, where she funneled her creativity into a new channel. Coburn spent her time painting picture frames and gift boxes when she wasn't fine tuning her vocal techniques or performing onstage.
After receiving her bachelor's degree in 1999, Coburn received encouragement from vocal instructor Julie McCoy to make the switch from educator to professional singer. It was then that she made the move to Oklahoma City to study under the experts at Oklahoma City University. There, Coburn earned a master's degree in music like fellow Oklahoma singer Kristin Chenoweth.
Under vocal instructors at OCU, Coburn perfected her performance, music scholarship and professional skills that spurred her on to national acclaim like earning the 2001 Metropolitan Opera National Council Audition National Grand Finalist title, a 2002 Opera Index Career Grant and the 2004 George London Foundation Award.
Since college, Coburn has gone on to perform across the country and land major roles in famous operas. In 2008, Coburn starred as Lucie in Cincinnati Opera's rendition of "Lucie de Lammermoor." She also took on the role of Princess Yue-Yang in Metropolitan Opera's world premiere of Tan Dun's "The First Emperor."
Coburn has since performed with a vast number of national companies. She sang the role of Asteria in "Tamerlano" for the Los Angeles Opera and Washington National Opera, and created the role of Kitty in the world premiere of David Carlson's "Anna Karenina" at Florida Grand Opera and Opera Theater of St. Louis. She has also performed leading roles with Seattle Opera, Cincinnati Opera, Glimmerglass Opera and many others. Coburn has graced the stage of many prestigious concert halls across the U.S. as well, from Avery Fisher Hall in New York to Boston Symphony Hall..
Internationally, Coburn has appeared with the Vienna State Opera, Welsh National Opera, Wexford Festival Opera, as well as concert performances with the Copenhagen Philharmonic at the Tivoli Festival and The Moscow Philharmonic at Tchaikovsky Concert Hall.
Even with her international success, Coburn will often make the trek back home to Oklahoma and perform at one of her favorite venues in the state, the Tulsa Performing Arts Center, where she takes the stage with the Tulsa Opera company.
"I am always so grateful to sing at home!" Coburn says.
Coburn also enjoys performing at the Civic Center Music Hall, especially with its close proximity to her alma mater Oklahoma City University. At this grand downtown venue, Coburn performs with the Oklahoma City Philharmonic to a sea of Okies.
> "I think we have a thriving arts scene here in Tulsa and I am so happy to call it my home."
Those who are unable to catch a live performance can now hear the essence of Coburn's voice on her first solo recital album, "Oh, When I Dream," which debuted in 2015. This album came about after recording songs in promotion of Cincinnati Opera's "Der Rosenkavelier" production in 2013. From there, Coburn and pianist Marcus Küchle added a few more Strauss, Rachmaninoff and Petrarch songs to her reel.
This solo album showcases Coburn's command of five different languages when singing, as her voice moves effortlessly between German, Spanish, French, Italian and Russian. Throughout all 15 tracks, Coburn brandishes her impressive skill, demonstrating her wide soprano range and coloratura while also bringing strong emotion to each performance.
When she isn't taking the stage across the globe or on the opposite side of the country, Coburn resides permanently in Tulsa, where she and her husband raise their three children.
"Oklahoma is a great state, for so many reasons. It is friendly, affordable, and really beautiful," Coburn says. "I think we have a thriving arts scene here in Tulsa and I am so happy to call it my home."