Mae Boren Axton's Residence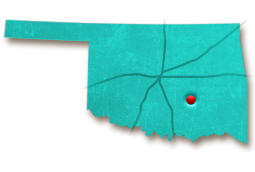 Photo Gallery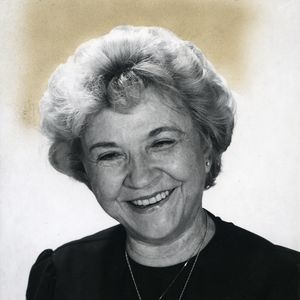 ---
{{ data.name }} Edition
---
Mae Boren Axton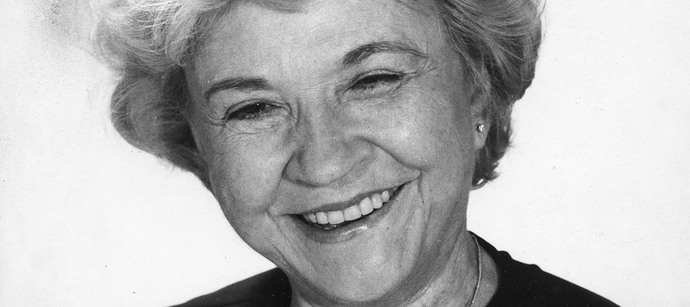 Born: 09-14-1914
Died: 04-09-1997
If the name Mae Boren Axton doesn't ring a bell, perhaps her songs will. She's credited with writing more than 200 songs including Elvis Presley's breakout hit "Heartbreak Hotel." Known as the "Queen Mother of Nashville," Oklahoma-raised Mae has helped numerous struggling singers and songwriters break into the country music business. Big-name entertainers such as Willie Nelson, Dolly Parton and Oklahoma's own Blake Shelton credit Mae Boren Axton with helping them succeed in their early careers. She is also the mother of another country music star, Hoyt Axton, who became a successful songwriter and performer in his own right.
Born in Texas on September 14, 1914, Mae Boren and her family moved to Lawton, Oklahoma, when she was two years old. In 1927, the family moved to a farm near Choctaw. Though little is written of her childhood, Mae was raised with eight brothers, one of which, Lyle Boren, is the father of University of Oklahoma president David Boren. It's only fitting that while in Oklahoma, Mae attended East Central State College before getting her Bachelor's degree in journalism from OU.
During her days at East Central State College, she met and married U.S. Navy officer John T. Axton and together they had Hoyt and John Axton. During this time, Mae earned her teaching certificate and began teaching both English and journalism at schools throughout Oklahoma including those in Broken Bow, Moore, Walters, Frederick and Ada. Until 1949, Mae and the children lived in Comanche, Oklahoma, before moving to Florida where John was stationed.
Once in Florida, Axton began writing songs with local musicians Tommy Durden and Glen Reeves and became the publicist for country music artist Hank Snow. Mae also began working as a local disc jockey and first met the little-known Elvis Presley when she invited him to appear on her radio station for an interview. The two became friends and she introduced him to his manager, Colonel Tom Parker, while pressuring the RCA Nashville division head to sign the 19-year old future star.
Once "Heartbreak Hotel" was released, her role as a successful songwriter was solidified in American history.
It was during this time that her major hit, "Heartbreak Hotel," was written after Tommy Durden showed her a newspaper clipping that detailed the story of a man who removed all his identification, wrote a note saying "I walk a lonely street" and killed himself.
"I just sat stunned, and Tommy was walking the floor," Mae recalled. "I said, 'But Tommy, everyone in the world has someone who cares, regardless of how good or bad, rich or poor, how high or low their status in life, so when that somebody or somebodies read or hear about this they'll be broken-hearted. Let's put a heartbreak hotel at the end of his lonely street."
In just 22 minutes the song came together. Mae played the demo for Elvis at a radio convention in Nashville, where Elvis famously quipped, "Hot dog, Mae, play that again!" after hearing the song for the first time. "Heartbreak Hotel" was Elvis Presley's first No. 1 on the Billboard charts and was the biggest selling hit in 1956. Mae also gave Presley a songwriting credit so he could earn royalties from the song, which won a Grammy Hall of Fame Award in 1995. Once "Heartbreak Hotel" was released, her role as a successful songwriter was solidified in American history.
Throughout her colorful life, Mae worked with notable artists including Wanda Jackson, Patsy Cline and Hank Snow, producing songs like "Pick Me Up On Your Way Down," "Honey Bop" and "What Do I Know Today." In 1973, she published her memoir titled Country Stars As I Know 'Em and in 1992 founded DPJ Records.
The Sooner State is proud to claim Mae and she has received numerous awards for both her teaching efforts in Oklahoma and influence on the music scene. In 1985, she was elected to the Oklahoma Women's Hall of Fame and in 1993, she was honored by the McSwain Theatre in Ada. The theater even invited her to sign and place her handprints in the concrete outside the property. Each year, the theater names a recipient of the Mae Boren Axton Award, which is the McSwain Theatre's highest honor. In addition, the Academy of Country Music also issues a Mae Boren Axton Award given in "recognition of dedication and service by an outstanding individual to the Academy of Country Music."
Mae Boren Axton died at her Tennessee home on April 9, 1997 at the age of 82, and was posthumously inducted into the Oklahoma Music Hall of Fame in Muskogee in 2007.