Toby Keith Itinerary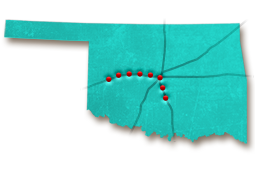 Photo Gallery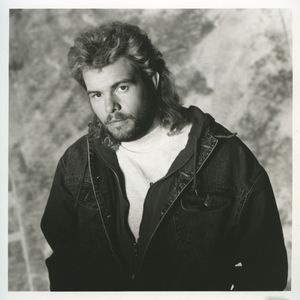 Video Gallery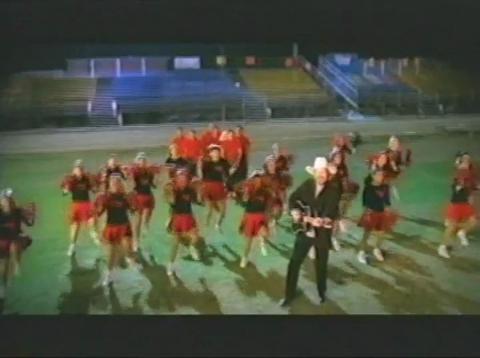 Discography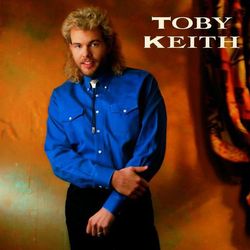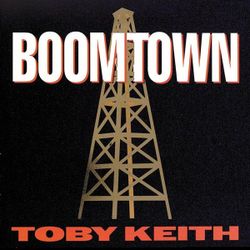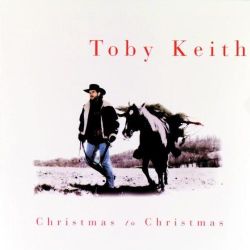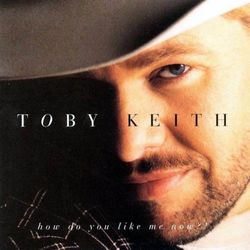 ---
{{ data.name }} Edition
---
Toby Keith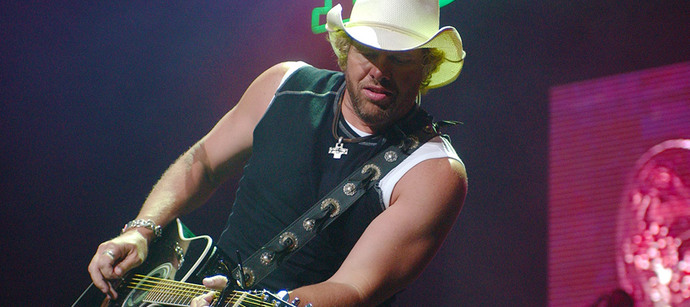 Born: 07-08-1961
Toby Keith, the chart-topping country music superstar who first made a name for himself on the national country music scene with his hit single, "Should've Been a Cowboy," still makes his home in the state that helped give rise to his career: Oklahoma.
Born in Clinton, Oklahoma on July 8, 1961, Toby Keith became interested in music while spending time at his grandmother's supper club when he was only 11 and 12 years old. While helping his grandmother out in the kitchen, Toby would sneak away to hear the bands that played on the club's ballroom bandstand. Old country classics from Ray Price and Bob Wills filled the air with the help of drums, bass, piano and guitar. When his grandmother bought him a guitar for his birthday, Toby got up on that same stage and played guitar for the first time in front of his grandmother's patrons. Toby Keith credits his grandmother's club with inspiring a love of music that still shines to this day.
Back home in Moore, Oklahoma, Toby's creative streak flourished during elementary school with the help of his creative writing teacher, who complimented young Keith on his storytelling abilities and encouraged him to continue writing. He regularly stayed late in her class, which showed a determination and love for writing that would soon spawn some of the best-known country music lyrics in a generation.
"My grandmother got me a guitar when I was eight," Toby says. "In addition to a father with wit, I had a mother who could sing like a bird. Her mother could sing and play the piano. That's in my pedigree. And I had that encouragement to write creatively. I guess that all made me what I am."
Before achieving super stardom in the country music world, Toby Keith honed his songwriting and performance skills while still a student at Moore High School. In between his performances, the young Toby played football, wrestled and even worked as a rodeo hand.
"In addition to a father with wit, I had a mother who could sing like a bird...that's in my pedigree."
After graduation, Toby followed his father into the Oklahoma oil fields around Elk City, the town that inspired his hit "Boomtown," and even played for the Oklahoma City Drillers, a part of the American Football Association. By the mid-1980s, the six-foot-four-inch, curly blonde haired future superstar began performing on the regional bar circuit with his band Easy Money. For $25 a night and a six-pack of beer, Easy Money would belt out hits from Bob Seger, the Eagles, Willie Nelson, Alabama and Hank Williams. They eventually climbed the ladder from local honky tonks to the better clubs, and then went regional with their sound.
Easy Money toured the area between Arkansas and Arizona, Colorado and Kansas, and down to the Gulf. Oklahoma City remained the band's hub, with Easy Money traveling to gigs 51 weeks a year, playing four or five nights a week. Early on, Toby Keith was recognized as the most successful songwriter in the band and eventually became lead singer. As the other bandmates fell by the wayside, Toby was steadfast in his dream of musical stardom. He pitched his songs in Nashville, where a producer heard his demo and flew to Oklahoma to hear Keith perform. The rest, as they say, is history.
Toby Keith landed a record deal and his success was swift - his 1993 debut album went platinum and produced the hits "Should've Been a Cowboy" and "A Little Less Talk and A Lot More Action." Billboard quickly named him Top New Country Artist. By 1994, his second album, Boomtown, charged toward gold. That same year, the people of Moore named a section of Eastern Avenue after the singer who lived in the city from fourth grade to high school graduation.
Today, Keith is recognized as one of the most successful new traditionalist honky tonk singers with more than 30 No. 1 singles to his credit. Toby has garnered recognition in the form of multiple awards including the coveted Academy of Country Music's Entertainer of the Year and Top Male Vocalist, as well as the Country Music Association's Male Vocalist of the Year.
"I have to have a place that I call home, and that place is Oklahoma."
Toby has also received the CMA's "Triple Play" Songwriter Award for achieving three No. 1 songs in a single year.
Toby Keith's 2003 Shock'n Y'all album featured the No. 1 song, "I Love This Bar," a hit that eventually led to the opening of the popular restaurant chain, Toby Keith's I Love This Bar & Grill. The restaurants offer a honky tonk atmosphere featuring live music and down home American cuisine, especially Southern fare. The restaurant chain features locations across the country with three in Oklahoma – one in Oklahoma City's Bricktown District, one at the Hard Rock Hotel and Casino in Tulsa, and one at the WinStar World Casino in Thackerville.
All roads lead back to Oklahoma for this multi-faceted artist. While many country stars migrate to Nashville, Toby is determined to call Oklahoma home. Kay Johnson, president of his official fan club, has remarked, "He loves the state. I think it says a lot about the way he is as a person that he didn't want to get into the Nashville mainstream. He's rooted in the Oklahoma clay." Today, you might find Toby in Norman, Oklahoma, where he lives with his wife of nearly 20 years and their three children.
An avid University of Oklahoma Sooners fan, Toby is often spotted at Sooners games and practices. Toby also owns Dream Walkin' Farms near Pauls Valley, where he tends to a stable of 150 horses. The 300-acre facility is a full training center and breeding operation complete with a racetrack and starting gates. Toby has also given back to community with his Toby Keith Foundation, a charitable organization that oversees the OK Kids Korral, which provides lodging for pediatric cancer patients and their families.
In spite of the worldwide recognition and super stardom that he has achieved, Keith still calls Oklahoma home. "This is home to me," Keith said. "I could live anywhere, but I choose to live here. I especially love Norman. It's a great place to raise children, a great environment, a great community, and it has great people. I have to have a place that I call home, and that place is Oklahoma."