Turnpike Troubadours Itinerary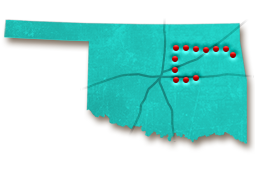 Photo Gallery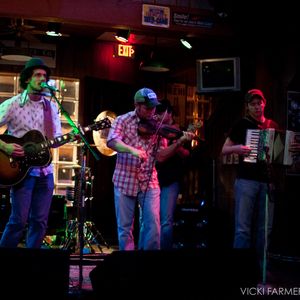 Discography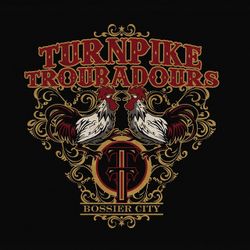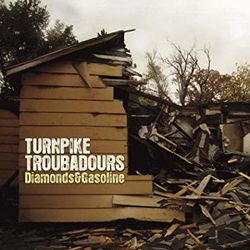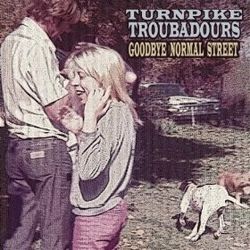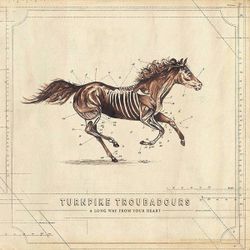 ---
{{ data.name }} Edition
---
Turnpike Troubadours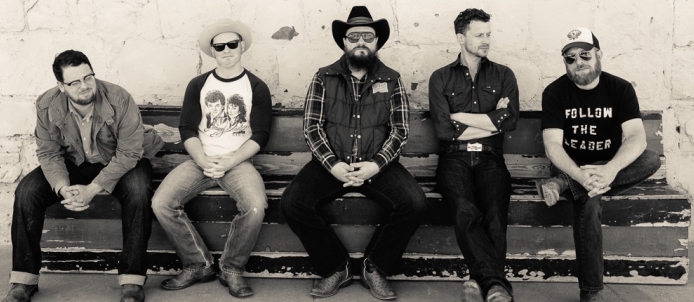 Formed: 2005
While you might not find an abundance of Red Dirt music on today's top 40 charts, thanks to Oklahoma's Turnpike Troubadours, the genre continues to thrive – one roadside venue at a time.
With humble origins in the scenic, small city of Tahlequah, the Troubadours formed in 2005 with singer and guitarist Evan Felker and bassist R.C. Edwards. Named for Oklahoma's winding roads and inspired by the folk sensibility of Woody Guthrie, Waylon Jennings and other country legends, the Turnpike Troubadours combine small town tradition and storytelling with unfettered instrumentation and honest lyrics.
Brought together by their passion for writing, Felker and Edwards helped continue and revive a time-honored tradition in independent country music – the art of storytelling. "I worked in paper mills, food plants, and Mercury Marine in Stillwater," Felker told American Songwriter in 2013. "And experiences like those gave me some guts. They make me feel confident in my songwriting because I know I'm writing about people who are real."
Although the Troubadours have seen several changes in line-up over the years – rotating through musicians like singer-songwriter John Fullbright, drummer Giovanni Carnuccio III and others – they've never strayed from their trademark sound and Oklahoma roots.
Soon after forming, the group started their own imprint, Bossier City Records, and released their first album Bossier City in 2007. A tribute to modern small town living, this debut established the group's trademark folk themes. Much like Bruce Springsteen or Bob Dylan, Felker's twangy voice casts a wide net, relatable to everyday Americans, relaying stories of unrequited love and adventure in tunes like "Three Rivers Song" and "Come November."
The band cut their teeth in roadside bars and hole-in-the-wall honky-tonks, diligent in grueling tour schedules across Texas and Oklahoma. Success was not an overnight story for the Troubadours, but a gradual, arduous climb towards recognition. "We'd be playing dance halls and these punk rock bars in Tulsa, and play something like a Merle Haggard tune or George Strait so people could dance," Felker told Rolling Stone. "Eventually we started sneaking our own stuff in there."
Just like Bob Childers, Jimmy LaFave and other Red Dirt music pioneers before them, Felker and Edwards forged deep connections in the alternative country music scene upon moving to Stillwater. At the time, Cross Canadian Ragweed and Jason Boland were some of the top country acts in the area. "I got into country music a little later on, into my 20s," Felker told Tulsa World. "I remember the first time I heard Cross Canadian and Jason Boland and realizing you could sort of play any kind of music you wanted to and be creative in your own way and still get to play gigs."
After several years of playing at Stillwater venues like Tumbleweed Dance Hall and touring the region, the Troubadours garnered a loyal fan base, fueling the release of their 2010 album Diamonds & Gasoline. Produced by veteran songwriter Mike McClure, this album pinned down the band's sound, hooking listeners with to-the-core lyrics about youth, romance, and life's unforeseen twists and turns. Rolling banjo strums, rootsy guitars and warm harmonies accompany Felker's nostalgic stories about heartland heroes. Rather than reinventing the wheel, the Troubadours mastered the art of plain-spoken lyricism and uncomplicated musicianship that would soon draw in a sea of new fans.
Riding on the winds of their growing success, the Troubadours released Goodbye Normal Street in 2012, which reached number 14 on the Billboard's country music chart. The album's original characters, reflective ballads and genre-hopping Americana propelled the group into unchartered territories of national acclaim.
Following the release of The Turnpike Troubadours in 2015, the band rose to a household-name status in Red Dirt and alternative country circles, even breaking into the Top 20 of Billboard's 200. Along with Evan Felker and R.C. Edwards, the Troubadours now included Kyle Nix, Ryan Engelman and Gabe Pearson. An unabashed ode to their early days, this self-titled album recalls iconic Oklahoma music venues in songs like "The Mercury" (in reference to Tulsa's Mercury Lounge).
Turnpike Troubadours was also lauded for its reoccurring characters, like Lorrie, who first materialized in the track "Good Lord Lorrie" on Goodbye Normal Street. For this album, Lorrie reemerges in "The Housefire" as a mother and wife to the song's narrator. Such epic narratives caught the attention of country's top producers and venues, sparking even more national interest in the Troubadours.
Before selling out top venues from Dallas to New York City**,** front man Erik Felker recalled the significance of playing at one of Tulsa's most legendary venues. "I said, 'If I could play [Cain's Ballroom], I would do that and just retire. That's good enough for me,'" Felker told Tulsa World. After a little over a decade since their formation, the Turnpike Troubadours would not only sell out the historic venue for multiple nights, but also play for thousands at the Woody Guthrie Folk Festival, Brooklyn Bowl and Rodeo Houston.
After playing at large music festivals, the group saw a chance to bring the same level of energy back to their home state in 2012. In collaboration with Jason Boland and The Stragglers, the Troubadours created the Medicine Stone Music Festival in Tahlequah. This music and camping festival focuses on Red Dirt, country, Americana and roots music. "We wanted to do something like that at home – bring a legit, big-time music festival and do it in our backyard," Edwards told the Oklahoma Gazette in a 2017 interview celebrating five years of the festival.
That same year, the Troubadours released their most successful album to date. Produced by Grammy-winner Ryan Hewitt (The Avett Brothers, Red Hot Chili Peppers), 2017's A Long Way from Your Heart marked a banner year for the group. Lone Star Music Magazine described the album as a "balance between relatability and mystique, consistently landing on the right side of drawing an audience in naturally versus straight-up pandering."
Filled with songs of sorrow, blue-collar struggles and tenacity despite hardship, A Long Way from Your Heart revives many characters and stories from the Troubadours' past canon of work. Inspired by authors like William Faulkner and James Joyce, Felker told Rolling Stone that the album was "a little universe…you can get lost in."
A natural ability to cultivate fans led to a string of notable collaborations and tours for the Troubadours. In 2018, the band performed alongside country music mammoth Chris Stapleton on an episode of Austin City Limits in 2018, opened for singer Miranda Lambert on her "Livin' Like Hippies" tour and joined Little Big Town on their "Bandwagon Tour."
From starting their own record label to reassembling the band throughout the years, the Troubadours are defined by resiliency, a trait evident in their honest, authentic brand of Red Dirt. Rolling Stone heralded the Troubadours as "the definition of road warriors," noting the band's unwavering dedication to their roots. As Felker told American Songwriter, "I want to get these stories right. Ultimately, I want to make somebody proud back home."