Bryan White Itinerary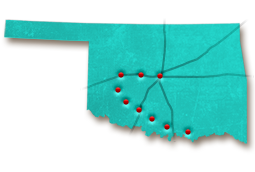 Photo Gallery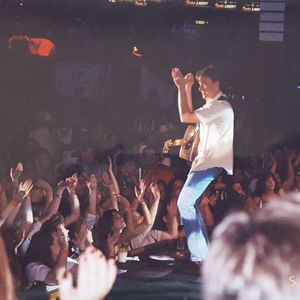 Video Gallery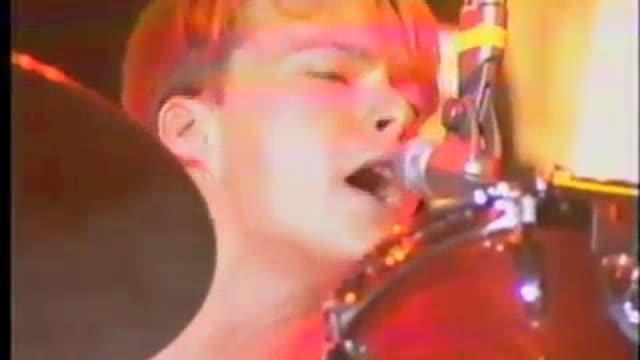 Discography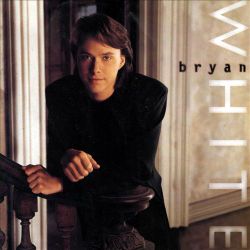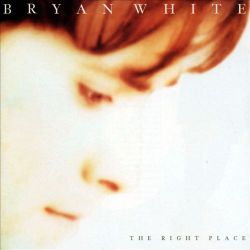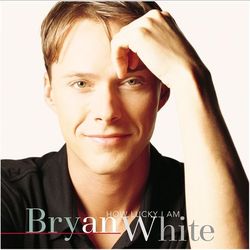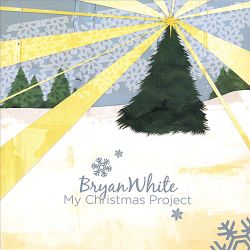 ---
{{ data.name }} Edition
---
Bryan White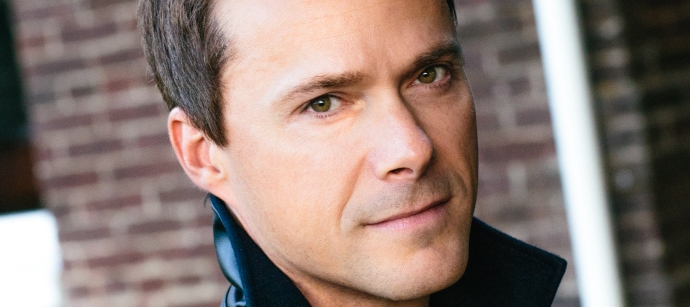 Born: 02-17-1974
Born and raised in Lawton of musician parents, Bryan White rocketed to the top of the country music world in the 1990s. Within a few short years of his arrival in Nashville, the young crooner had charted more than 17 singles, scored a half dozen number one songs and become a Platinum selling CMA, ACM and Grammy award winner.
Right after graduating from high school in Oklahoma City, this down-to-earth, good-looking Oklahoma kid loaded his guitar, drumsticks and dreams into his car and lit out for Nashville. White immediately went to work and within just two short years, he'd signed with Asylum and released his first record, Bryan White at just 20 years old.
"Music is a gift and a great vehicle," White said, "but it's really about what happens beyond the music for me. What kind of legacy did I leave as a husband, as a father and a friend?"
White's self-titled release and follow-up record, Between Now and Forever (1996), were both certified platinum by the RIAA (Recording Industry Association of America). The Right Place (1997) went gold and 1999's How Lucky I Am landed two hits on the top 40 charts. These four records produced 17 charting Billboard Country singles with six climbing all the way to number one, "Someone Else's Star," "Rebecca Lynn," "I'm not Supposed to Love you Anymore," "So Much for Pretending," "Sittin' on Go" and the blockbusting duet with Shania Twain, "From This Moment On."
While some might consider Bryan White's success and subsequent rise to stardom meteoric, the multitalented artist had been preparing for this role all his life. Born in Lawton, Bryan started playing drums at five, honing his skills on the road nearly every weekend, backing up his family's cover bands on drums. It was at one of these shows that the fourteen year old Comanche County kid first met his musical mentor, Steve Wariner. "People talk about defining moments," White said, "For me this was definitely one of them. I heard Steve's voice and I immediately gravitated toward his tone and phrasing. I knew right then…what I wanted to do with my life."
As his popularity continued to grow, the young Bryan White attracted scores of teenagers to his shows. "There's a lot of energy in country music now and there's a really strong emotional end to it," White said in a 1996 Dallas Morning News interview, "Teenagers go through a lot and I know from having been there that a lot of the emotions we experience are in this music. That's why they relate to it so much. When they look at us, maybe they say, 'Hey they represent us.'"
Barely old enough to order a beer himself, White understood the frustration of not being able to get into many of the bars he was playing. To allow his underage fans the chance to see him play, White opened up his sound checks and often performed afternoon, all-ages shows.
In addition to working on his own music, the young songwriter also collaborated with a veritable "Who's Who" of Nashville musicians, writing or co-writing a slew of hits with artists like Sawyer Brown, Diamond Rio, Wynonna Judd, Joe Diffie, Love and Theft, Jackie Lee and LeAnn Rimes.
Aside from lighting up the country charts, White received the CMA Horizon Award and the Top Male Vocalist award from the ACM (Academy of Country Music), but the Grammy winner was brought to the attention of mainstream America when People magazine voted Bryan one of their "50 Most Beautiful People" in 1998. The recognition from People was just the beginning, E! Entertainment Channel named White in their list of the "World's Coolest Bachelors" and the young musician was featured in popular teen fanzines like Teen, Tiger Beat and 16.
Bryan White dreamed big and backed it up with really hard work, but even he was surprised at how quickly his career escalated from songwriter to recording artist to certified star. Looking back over his whirlwind 1990's career nearly two decades on, White told the Times Bulletin, "I never thought all that stuff would happen that fast. I thought maybe I had a chance at some of those things happening, but I'd heard so many sob stories that I had it in my mind that I was going to have to grind it out for a few years. So when the success came that soon, it was definitely very shocking to me."
"I've already swung the bat hard and put the ball out of the park," said White, "I have nothing left to prove, but I have a lot more to say."
After four smash records, a lightning road schedule and widespread crossover success, it was time for the young star to step back from the floodlights and exit the building for a while. The storm had passed through and now it was time for reflection. "After a decade of building my career and being on the road so much," White said, "I was spent, mentally and physically, I knew I needed to get away and take some time to breathe and do some of the other things I had always dreamed of." One of those dreams was marrying his sweetheart, fellow Oklahoman and television star, Erika Page. White and Page, now have two sons together, Justin and Jackson. While he's still active in music, taking a step back and spending more time with his family has allowed White to form an identity beyond his career as a country star. "Music is a gift and a great vehicle," White said, "but it's really about what happens beyond the music for me. What kind of legacy did I leave as a husband, as a father and a friend?"
As a songwriter, White's pen has turned introspective over the years. "I don't do stuff based on what someone else may think out there," White said, "When you're younger, you're focused on that kind of stuff because you've got a label on you constantly about writing for the market…now I just try to write what's going on with me and write what's on my heart-and just be honest."
In recent years, White's music has begun to explore his personal relationship with important issues like faith, fatherhood and family. In 2009 he released Dustbowl Dreams, a deeply personal record chronicling and attempting to come to terms with the rollercoaster of his own success a decade earlier.
For his latest record, Shine, (2014) White turned to his fans, funding 100% of the album through popular crowd sourcing site, Kickstarter. The songwriter went this route to cut out the record label, creating an album that's more of a direct conversation between the artist and his fans. "I've already swung the bat hard and put the ball out of the park," said White on a break from recording, "I have nothing left to prove, but I have a lot more to say."