Photo Gallery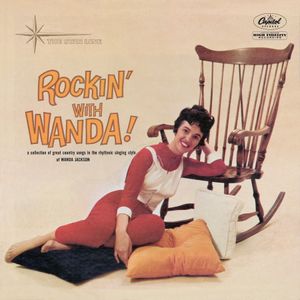 ---
{{ data.name }} Edition
---
Rockabilly

Rockabilly, a combination of strong rock rhythms and Western twang vocals, is identified as a twist on classic rock and roll. The unique rockabilly sound is known for creating the soundtrack of America for much of the 1950s with artists such as Elvis Presley and Jerry Lee Lewis topping the charts. While the term itself is a blending of the words "rock" and "hillbilly," the genre also includes a touch of folk and bluegrass as well. Some say rockabilly was the music industry's way of capturing the pop market and turning them into rock fans. However it originated, there's no question it had broad appeal, which has endured throughout the decades and spawned an assortment of sub-styles.
Oklahoma's rockabilly legacy began when Oklahoman Mae Boren Axton co-wrote one of the first major rockabilly hits, "Heartbreak Hotel." Elvis Presley made the song a smash hit around the same time he began sharing the stage with Oklahoma native Wanda Jackson, the undisputed Queen of Rockabilly. Rockabilly was generally a male-dominated genre, but Wanda was a rock and roll pioneer. Her signature fringe dresses, long earrings and high heels made her a glamorous version of the era's country stars and Jackson easily won over fans of all genres with her peppy rockabilly hits.
When the "Tulsa Sound" originated in the 1960s, it relied heavily on rockabilly beats mixed with country, rock and blues. This unique Tulsa style went on to influence music legends across the country. Although it started in Oklahoma with artists such as Jesse Ed Davis and JJ Cale, stars like Eric Clapton were also influenced by the one-of-a-kind style. Rockabilly continues to influence genres today and its rich history within Oklahoma is celebrated with live shows at historic Oklahoma music venues including Tulsa's Cain's Ballroom and Oklahoma City's Blue Note Lounge.
---