The Flaming Lips Itinerary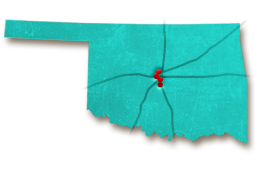 Photo Gallery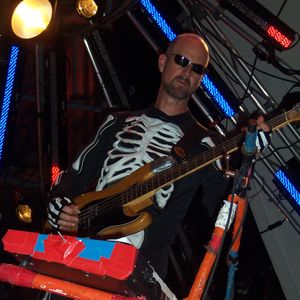 Video Gallery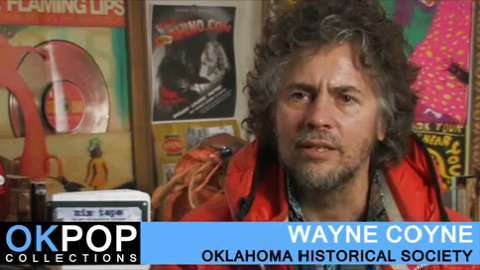 Discography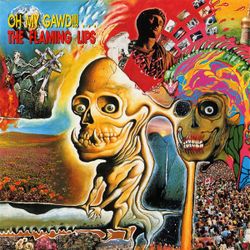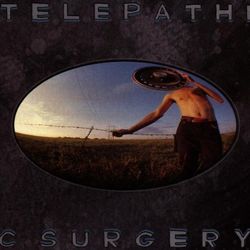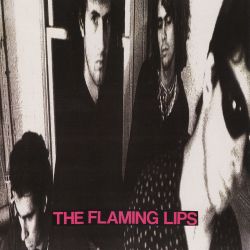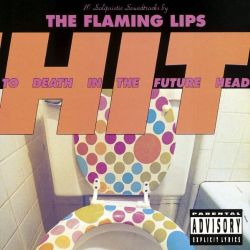 ---
{{ data.name }} Edition
---
The Flaming Lips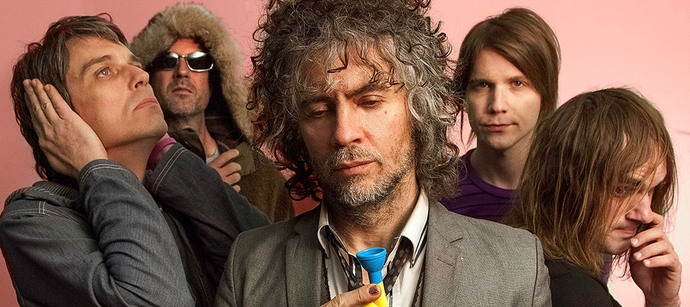 Formed: 1983
The Flaming Lips, the ever-evolving Oklahoma-based psychedelic alternative rock band, formed in Oklahoma in 1983. Known for unpredictable, fanciful lyrics and mind-blowing stage shows, the band began when brothers Wayne and Mark Coyne performed at an Oklahoma punk show with their friends, bassist Michael Ivins and drummer Richard English. The newcomers started playing regular shows at clubs like the Blue Note, located on North Robinson Avenue in Oklahoma City, before moving on to play the local night club scene.
Before The Flaming Lips formed in the early 1980s, young Wayne Coyne was expanding his creative talents in the Classen-10-Penn area of Oklahoma City. Coyne spent a rowdy youth in Oklahoma City's Midtown District playing sandlot football, learning how to paint and listening to artists such as the Beatles, the Who and Led Zeppelin before picking up his first guitar at the age of fourteen.
Both Coyne and Ivins graduated from Classen High School, where Coyne's diploma was notably withheld over an unpaid library fine. The boys began jamming together, using Coyne's father's office supply shop, which conveniently had an unused meat locker out back, as their first practice space. The Blue Note, located next door, became their first performance venue. "They were the first ones to let us play as The Flaming Lips, where none of the other places around town would, " Coyne remarked. "None of the other promoters doing shows in Norman or anything would give us the time of day."
"This idea of being from Oklahoma has, for whatever reason, made people believe in my work ethic as a real thing, not some image."
After cutting their teeth at the Blue Note, Coyne's brother Mark left The Flaming Lips, leaving Wayne Coyne in full control of the band and also propelling him into the position of lead singer and songwriter. Wayne's gruff voice reinforced the band's rough sound and helped to grow and expand its local following. Continuing on as a trio, the Flaming Lips released Hear It Is on an imprint of Enigma Records in 1986, followed by Oh My Gawd!!!...The Flaming Lips the following year.
Overseas, The Flaming Lips became popular after performing at the renowned Glastonbury Music Festival in England, then a showcasing venue for up-and-coming new bands. Their international following would soon expand to Canada and Japan, where a cult-like devotion and loyalty to The Lips continues to this day.
Because of record label problems and an ever-changing band lineup, Wayne Coyne and his band mates found themselves marooned at the end of the 1980s. But in the fall of 1990, when record labels were searching for the next Nirvana, they connected with Roberta Petersen, artist and representative for Warner Brothers. The Flaming Lips, with the addition of Stephen Drozd, signed with Warner Brothers and began a period of hit-and-miss LPs, including Transmissions from the Satellite Heart, which included the band's first hit single, "She Don't Use Jelly."
In the United States, as well as around the world, The Flaming Lips became known for their psychedelic rock arrangements using orchestras and crazed overdubs with unusual titles including the 2002 album Yoshimi Battles the Pink Robots, 2009's Embryonic and 1997's Zaireeka, an experimental four-CD album intended to be heard by playing all four CDs in separate CD players simultaneously. Zaireeka became known as the "parking lot experiments," since they were recorded on 40 cassette tapes played in car stereos in the Waterford Office Complex parking garage in Oklahoma City.
"...the things that we sing about, the absurdness of life, being from Oklahoma it becomes authentic, because we're not from L.A. or New York, and this isn't a pose."
By 2007, the Flaming Lips had been nominated for a BRIT Award in the "Best International Act" category and had garnered three Grammy Awards, including two for Best Rock Instrumental Performance.
The Flaming Lips' lineup has changed numerous times over the years, but Wayne Coyne and Michael Ivins have remained constant. "You pick a friend, and you have adventures together," Coyne said. "Without giving it too much serious thought, Michael and I ended up going through things in life that have bonded us forever. Michael is proof of the obligation to care about each other."
The current lineup of The Flaming Lips consists of original members Wayne Coyne (lead vocals, guitar, keyboards) and Michael Ivins (bass, keyboards, backing vocals), along with members Steven Drozd (drums, guitar, keyboards, backing vocals) and Derek Brown (guitar, keyboards, backing vocals).
Wayne Coyne grew up in Oklahoma City and is an avid believer in his hometown's future. He makes his home on the same side of town where he once worked at a Long John Silver's Seafood Shoppe on Classen Boulevard. This area of Oklahoma City is also where Coyne once saw Pink Floyd's "Live at Pompeii" at the Old Plaza Theatre in the Plaza District.
After the group made a rockumentary called "The Fearless Freaks" in 2005, fans of The Lips began hunting down Wayne Coyne's Oklahoma City home, often referred to as "The Compound." This stretch of property encompasses multiple houses, complete with funky, off-the-wall features and décor, along Northwest 14th Street, Coyne's childhood neighborhood.
"This idea of being from Oklahoma has, for whatever reason, made people believe in my work ethic as a real thing, not some image," Coyne said. "And the things that we sing about, the absurdness of life, being from Oklahoma it becomes authentic, because we're not from L.A. or New York, and this isn't a pose."
They are known the world over, but over the years the Flaming Lips have played to hometown crowds at such venues as the Zoo Amphitheater, Chesapeake Energy Arena, Dfest in Tulsa, New Year's Eve in OKC, The Deli and The Blue Note. On December 5, 2006, the city of Oklahoma City honored the Flaming Lips with their very own thoroughfare square in the center of the city's highly-trafficked Bricktown district -- Flaming Lips Alley.
Many of the band's members have followed Coyne's example and have remained in Oklahoma. Members of The Flaming Lips can often be seen at local hot spots including Deep Fork Grill, Sushi Neko, Junior's and Coyne's WOMB gallery, located along 9th Street in downtown Oklahoma City.