St. Vincent Itinerary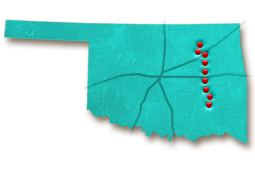 Photo Gallery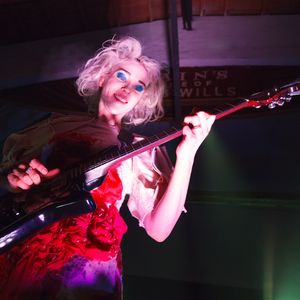 Discography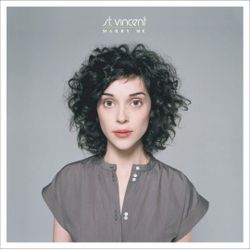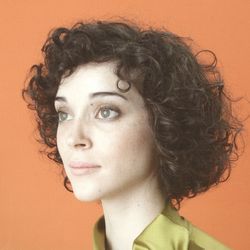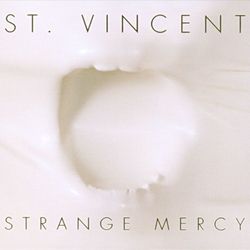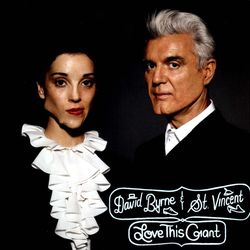 ---
{{ data.name }} Edition
---
St. Vincent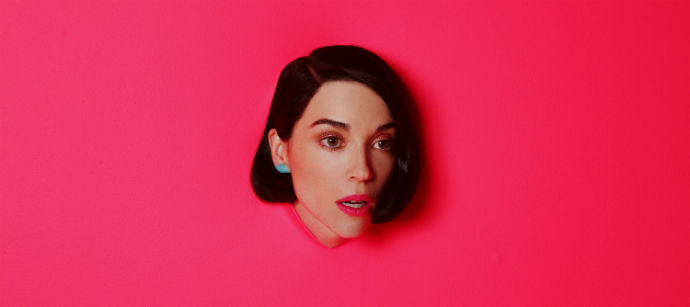 Born: 09-28-1982
Best-known for her complex, chart-topping alternative rock hits and experimental guitar stylings, Annie Clark (known professionally as St. Vincent) has graced many award ceremony stages. Before headlining her own shows, Clark first let loose as a Cain's Ballroom concertgoer. From there, she perfected her craft as a supporting musician, and now, she's found incredible success as solo act, St. Vincent.
Before taking on the St. Vincent moniker, Tulsa native Anne Erin Clark soaked in inspiration from Oklahoma artists. Five-year-old Annie crafted her own handmade cardboard-rubber band guitar, and her creativity continued to expand throughout the years. Although she moved to Texas during early childhood, St. Vincent remembers tuning into Tulsa's contemporary country stations and listening to Reba McEntire.
"When I was a kid, we would drive up between Dallas and Tulsa quite a bit and we'd always pass through Kiowa, Oklahoma, where Reba was born," Clark said in a 2012 interview with the Guardian. "There was a big sign that read, 'The birthplace of Reba McEntire' and we'd listen to 'Fancy,' such a wonderful song."
Growing up, Clark spent her summers swimming at Tulsa's Candlewood pool, listening to classic rock, discovering Nirvana and constructing her own songs. By the age of 12, she had taken up the guitar, and she quickly shed her initial performance shyness to brave the stage solo. At 15, Clark performed her first independent set at a Deep Ellum club in Dallas.
When school was in session, Clark perfected soccer tricks like the rainbow kick at practice and explored her artistic interests in theater. Clark remained dedicated to her music in high school, opting to stay home and write songs on the weekend while friends went out. Clark's family couldn't help but notice her budding interest in music, and luckily, the family's resident musician stepped in to show Clark the ropes.
"I don't think I've ever worked so hard to this day."
Clark's uncle, Tuck Andress, had served as a backing musician for Tulsa-based act the GAP Band and toured the globe with his own jazz duo, Tuck & Patti. When Clark turned 16, Tuck & Patti took her along on a Japan tour as a roadie and later, on a Europe tour, Clark advanced to tour manager. Through her on-the-road experiences with Tuck & Patti, Clark learned how to navigate the inner workings of the music industry, including security, press and onstage equipment.
"I don't think I've ever worked so hard to this day," Clark said in a 2014 interview with the Guardian.
Clark nearly completed a music degree at Boston's Berklee College of Music, until, after three years in the program, she felt called to follow her own instincts and strike out on her own. Following a lifelong dream to move to New York, her first attempt at permanently relocating failed after three months when she ran out of funds.
At 20 years old, Clark headed back to Texas to regroup, and it was that summer of 2005 when she joined the Polyphonic Spree, a sprawling symphonic pop rock band, as a singer and guitarist. Then, while on tour as a backing musician for the Castanets, folk artist Sufjan Stevens took notice of Clark. During a Bowery Ballroom show, she warmed up the crowd with a solo set consisting of a guitar, plywood board-kick drum, two microphones and two amps. By November 2006, Sufjan Stevens hired her on officially, and she continued perfecting her solo material as an opener while touring as a member of Stevens' band.
In 2007, Clark made her final transition into solo act St. Vincent, a moniker inspired by a Nick Cave song lyric. She released her debut album, "Marry Me," in 2007, and her 2009 sophomore album, "Actor," peaked at No. 90 on the US Billboard 200 chart. St. Vincent continued raking in attention and success, eventually culminating in two Grammy Awards —Best Alternative Music Album in 2014 and Best Rock Song for "Masseduction" in 2018.
"I try to live at the intersection of accessible and lunatic."
St. Vincent regularly collaborates with fellow musicians, whether releasing a joint album or playing alongside bands at award shows. In 2012, St. Vincent and David Byrne teamed up to record and release their "Love This Giant" album before embarking on a dance-friendly tour together.
"I try to live at the intersection of accessible and lunatic. As far out as David Byrne and I go, we counterbalance that with a memorable melody or something for people to latch on to," St. Vincent said in a 2014 interview with the Guardian. "I try not to put songs into ill-fitting clothes."
At Nirvana's 2014 Rock and Roll Hall of Fame Induction Ceremony, St. Vincent played guitar and sang lead vocals on "Lithium" with the band. Since then, Clark has continued to tinker with fresh sounds and put out new music. So far, she has released five original albums, one collaborative album and one revised album, "MassEducation," featuring piano versions of her "Masseduction" tracks.
St. Vincent did eventually make her way back to New York City to live among fellow creatives and musicians. When she's not composing her own unique music, St. Vincent now dabbles in production. Sleater-Kinney, an iconic punk rock band featuring St. Vincent's friend and fellow musician, Carrie Brownstein, enlisted St. Vincent to produce their ninth album, "The Center Won't Hold."
Although St. Vincent moved away from Tulsa many decades ago, she still returns to her native hometown to put on an energetic show for her Oklahoma fans. Be sure to catch St. Vincent live next time she brings her tour to Cain's Ballroom, Tulsa Theater or the BOK Center, and listen close for familiar landmarks next time she caters her "New York" lyrics to her hometown crowd.
"Tulsa isn't Tulsa without you, love / So far in a few blocks from Mazzio's / To be on Brookside / And if I call you from Oral Roberts University..."