Sandi Patty Itinerary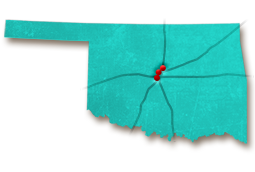 Photo Gallery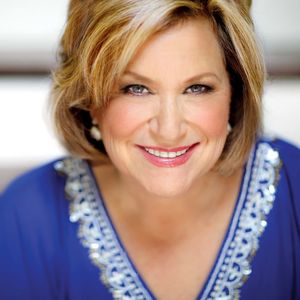 Discography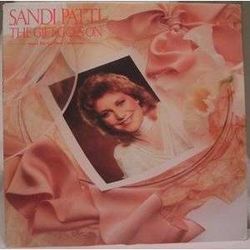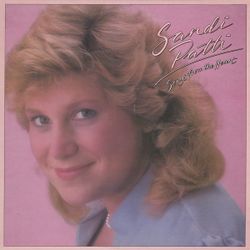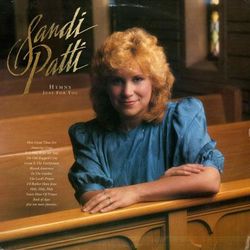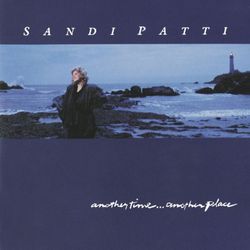 ---
{{ data.name }} Edition
---
Sandi Patty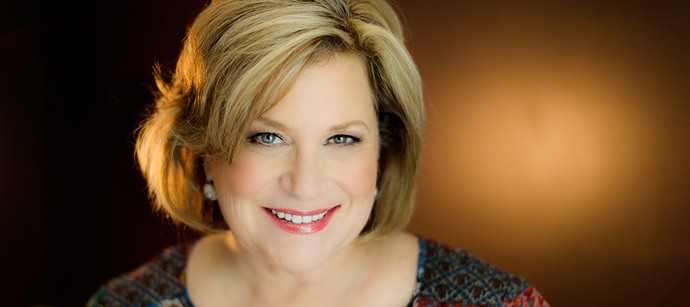 Born: 07-12-1956
Known to many simply as "The Voice" of contemporary Christian music for her amazing vocal range, Oklahoma native Sandi Patty is the most awarded female vocalist in the history of her genre.
Born on July 12, 1956 in Oklahoma City, Sandra Faye "Sandi" Patty spent her first few years of life growing up in a small home off West Park Place, located near the Oklahoma City Fairgrounds. During this time, her minister father, Ron Patty, preached the gospel at his church near 10th and Shartel while her mother, Carolyn Patty, assumed the role of church pianist.
When Sandi was three years old, the family moved out of state with stints in Phoenix and San Diego. As a child, Sandi was an early performer in her church and made her debut performance with a rendition of "Jesus Loves Me" in front of her father's congregation. She also began performing during school breaks with her two younger brothers as part of the Ron Patty Family Singers. While growing up, Sandi and her family would often make trips back to Oklahoma to visit family located in Sapulpa and Clinton, the hometowns of her parents.
Sandi continued to sing and perform live throughout her college years at Anderson University in Indiana where she studied both voice and conducting while working as a background vocalist for local recording studios. After college, she independently produced her first album titled For My Friends.
At the peak of her career, Patty averaged over 200 live concerts each year and was the highest paid singer in the Christian music industry.
Though the printer mistakenly spelled her last name as Patti instead of Patty, the album found its way to Singspiration! Records, where she was signed. Her first studio album was Sandi's Song in 1979, followed by Love Overflowing in 1981. Interestingly enough, she continued releasing music under the moniker "Sandi Patti" until 1994.
The industry took note of her amazing talent in 1982 and awarded her two Dove awards for Gospel Artist of the Year and Female Vocalist of the Year. Throughout the remainder of the 1980s, Sandi Patty released seven more highly successful albums. More Than Wonderful (1983) went platinum, followed by The Gift Goes On (1983) and Songs from the Heart (1984), both of which went gold. She achieved mainstream recognition after her breathtaking rendition of "The Star Spangled Banner," which was broadcast on July 4, 1986 during the Statue of Liberty rededication on ABC.
Her star continued to rise into the early 1990s after a slew of successful albums including platinum and gold albums Morning Like This (1986), Another Time...Another Place (1990), Finest Moments (1991) and Make His Praise Glorious (1992). At the peak of her career, Patty averaged over 200 live concerts each year and was the highest paid singer in the Christian music industry. In addition, she was awarded a Dove Award for Female Vocalist of the Year each year from 1982 to 1992, as well as Dove Awards for Artist of the Year in 1982, 1984, 1985, 1987 and 1988.
It was also during this time period that she snagged five Grammy Awards. She received Best Gospel Performance By A Duo or Group in 1983, 1985 and 1986. In 1986 she also received a Grammy for Best Gospel Performance and in 1990 she received an award for Best Pop Gospel Album.
Following a messy divorce, Sandi Patty took a break from the music scene. Oklahomans are resilient, and Sandi brought her amazing voice back to the masses in the last half of the 1990s.
"Singing is my way to tell my story of hope, life and love."
"I am grateful for the many opportunities God has given in my life and for how He has allowed me to spread my wings," says Sandi. "Singing is my way to tell my story of hope, life and love."
Since then, she has been steadily releasing new music and touring. She participated in Oklahoma Rising: The Centennial Anthem Premier in 2007, as well as the Oklahoma City Philharmonic Independence Day Concert in 2011. The Christian vocalist has also made appearances with various symphonies across the country including the New York Pops, Boston Pops, Dallas Symphony, Baltimore Symphony and more.
In 2009, she and her family moved to the Deer Creek area of Oklahoma City where they still reside. Since the move, Sandi Patty has started her own record label and authored a cookbook titled Around the Table with Sandi Patty: Faith, Family, and Food.
Today, visitors to Oklahoma City can often see Sandi sing during Sunday services held at Crossings Community Church. The Christian music superstar also highly recommends that visitors to Oklahoma make a trip out to POPS, a colorful Route 66 diner and gift shop that serves everything from old-fashioned hamburgers to over 650 different kinds of soda. Stop at the Oklahoma City National Memorial in downtown to see what Sandi describes as a "moving tribute" to the city's resiliency and then head over to the Bricktown Entertainment District, where Sandi often brings visiting friends and family for entertainment and dining.
Sandi has also expressed her love for the people of Oklahoma saying that "the people are Oklahoma's best resource." She also has plans to release a song titled "This is Who We Are" that honors the strength of Oklahomans after the Moore tornado. Speaking about the love she has for her home state, Sandi explained, "We have one of the most beautiful states, the most friendly people and we have a lot of history in our state this is very unique." With over 30 albums in her collection, it came as no surprise that Sandi Patty was inducted by the Oklahoma Music Hall of Fame in 2013.