Leona Mitchell Itinerary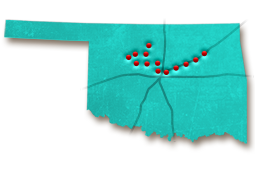 Photo Gallery
Discography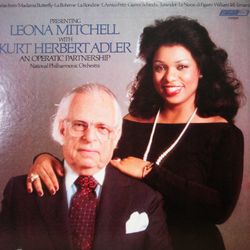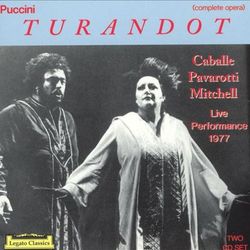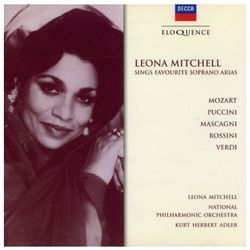 ---
{{ data.name }} Edition
---
Leona Mitchell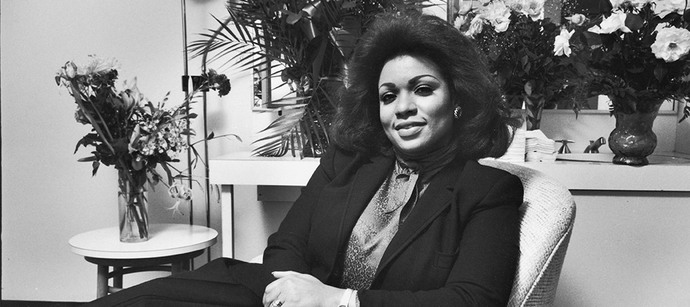 Born: 10-13-1949
Enid native Leona Mitchell is an African-American and Chickasaw operatic soprano well-known for her performances in operas by Puccini and Verdi, and for singing Bess in the London Records recording of the George Gershwin classic Porgy and Bess. Known for her powerful, heart-stopping vocals, Mitchell performed for 18 seasons as leading spinto soprano at the prestigious Metropolitan Opera in New York.
From her days as a young girl, Leona dreamed of becoming a world-class vocalist. She began showcasing her natural vocal talents at an early age while singing in the choir of the Anitoch Church of God in Christ in Enid, where her father, Reverend Dr. Hulon Mitchell, served as minister and where her mother, Dr. Pearl Mitchell, served as church pianist.
Growing up in Enid, Oklahoma, Leona attended Carver Elementary, Emerson Junior High and Enid High School. While still in elementary school, Leona's talents were discovered by Maurine Priebe, director of choirs for the Enid school system. Maurine played Verdi's Aida for the young Leona, who was moved by the performances of opera powerhouses Maria Callas and Leontyne Price. The character of Aida would become Leona's favorite future role.
"Oklahoma has been so generous to me and so supportive. And I've been so happy to represent my state all over the world, to bring Oklahoma all around the world."
Leona earned a full scholarship to Oklahoma City University after auditioning for the OCU music department. While at OCU, Mitchell studied with internationally recognized voice coach Inez Silberg and performed in university operas. Leona graduated from OCU in 1971, earning a B.A. in music, before pursuing graduate studies at the Juilliard School in New York.
In 1973, Leona debuted as Micaela in Bizet's 1875 opera Carmen with the San Francisco Opera. For her role as Bess in Gershwin's Porgy and Bess, Leona earned a Grammy Award for Best Opera Recording. In 1988, Leona performed the role of Liu in Turandot at the Metropolitan Opera, under the direction of the great American conductor and pianist, James Levine.
The voice of Leona Mitchell has enthralled audiences around the globe including those in Paris, London, Vienna, Rome, Buenos Aires, Australia, New York, Los Angeles, Chicago and Philadelphia. Leona has performed for four U.S. presidents and for luminaries such as Prince Charles, Princess Anne, the Honorable Sandra Day O'Connor and Bishop Tutu. In addition to her performances at the White House, Leona also has performed at Carnegie Hall, Lincoln Center and Kennedy Center.
"I was put here to sing," Mitchell says. "A woman in Cleveland once wrote me a letter and said she was not feeling well, but that when she left the performance, she actually felt healed. She was taken out of her daily pain and transported into another world for a few hours. That to me was the epitome of my singing. I hope it does that."
Mitchell has been awarded many honors in her home state of Oklahoma, including inductions into the Oklahoma Hall of Fame, the Oklahoma Music Hall of Fame and the Oklahoma Jazz Hall of Fame. Another honor came in 2001 with the opening of the Leona Mitchell Southern Heights Heritage Center and Museum in Enid. The attraction opened with a mission to serve as the official national repository for the unique history, heritage and memorabilia of the ethnic indigenous Native Americans, Black Indians and Freedmen of the Five Civilized Tribes.
In 2004, Governor Brad Henry named Leona Oklahoma's Cultural Ambassador. "Oklahoma has been so generous to me and so supportive," Mitchell says. "And I've been so happy to represent my state all over the world, to bring Oklahoma all around the world."