Jazz Itinerary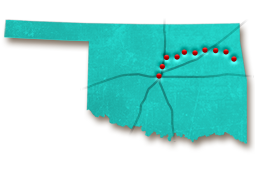 Photo Gallery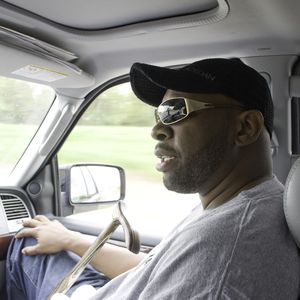 ---
{{ data.name }} Edition
---
Jazz

Jazz has stirred the soul of music lovers across generations with the spirited and melodic tunes of piano, saxophone and double bass. Born out of the southern United States in the early 20th century, the genre is a marriage of European harmonies and African musical elements like blues and ragtime. While the catchy sounds of jazz can be difficult to define, one key element of the jazz form is improvisation. A skilled jazz performer is always changing tune interpretation, never playing the exact same composition twice. Mood, audience reaction and personal experience are a few things that alter the jazz sound and the genre truly embodies the connection between music and feeling.
Although the genre blossomed in the Deep South, it worked its way into Oklahoma through major cities that welcomed an assortment of cultures in the early 20th century. Oklahoma City, Tulsa and Muskogee became jazz hot spots and live music venues buzzed with the jazz sound. The Great Depression closed many music clubs, forcing traveling jazz bands to take their music on the road. Oklahoma City's Deep Deuce neighborhood and Tulsa's Greenwood District served as training grounds for Oklahoma jazz artists as they made regular stops at supper clubs and dance halls in those cities.
Oklahoma was home to jazz greats like Charlie Christian, who perfected his musical skills on street corners in Deep Deuce, and Chet Baker, who got his singing start as a boy in church choir in his hometown of Yale. Legends like Count Basie, Joe Louis, Billie Holiday and Jackie Robinson all played in Deep Deuce nightclubs and the neighborhood maintains this rich jazz history today.
Experience a piece of this history at venues that still boast the big jazz sound. Deep Deuce's WSKY Lounge is located in a historic building that once welcomed headliners like Nat King Cole and Duke Ellington. Down the street, dine at Deep Deuce Grill, which operates in a two-story brick building built by Jimmy Rushing's father in the early 1900s. Photos of iconic jazz artists from Oklahoma line the walls at the Oklahoma Jazz Hall of Fame located in the historic Tulsa Union Depot, where free concerts are often held.
Outdoor jazz events abound in Oklahoma, providing a serene, open-air setting for soulful jazz tunes. Enjoy the dreamy sound of jazz surrounded by other music lovers at events like Norman's Jazz in June or the annual Charlie Christian International Music Festival. Or, University of Central Oklahoma in Edmond and Northeastern State University in Tahlequah each have jazz labs that present regular live entertainment in laid-back settings.
---