Leon Russell Itinerary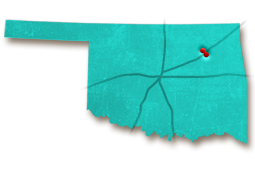 Photo Gallery
Discography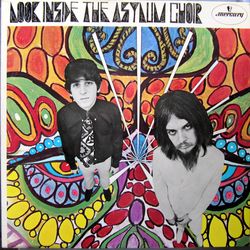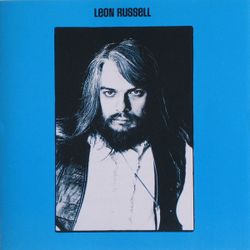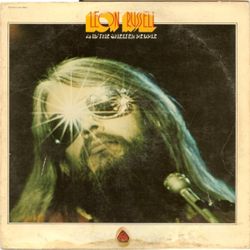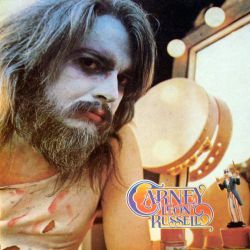 ---
{{ data.name }} Edition
---
Leon Russell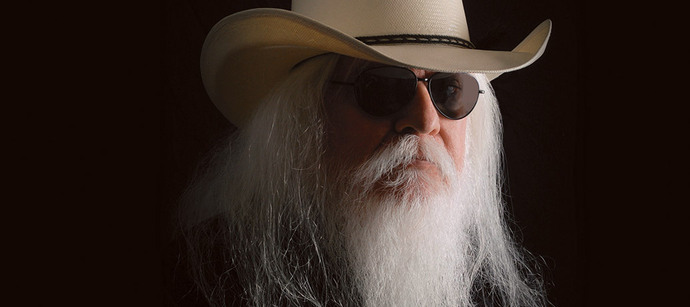 Born: 04-02-1942
Died: 11-13-2016
Leon Russell, born Claude Russell Bridges on April 2, 1942 in Lawton, Oklahoma, became one of rock and roll's all-time greatest contributors as a session musician, sideman, headliner and Grammy Award-winning songwriter. With his wild mane, raspy vocals and breakneck pace (he famously recorded 26 songs in only a day and a half), Russell earned his famous nickname as the "Master of Space and Time." Most influential in the 1970s rock scene, Russell also helped create the legendary "Tulsa Sound," a laid-back combination of rockabilly, rock and roll, country and blues.
Russell studied classical piano from ages four to 13, but switched to trumpet in the 5th grade when he joined the high school band in Maysville, Oklahoma. By the time Leon attended Will Rogers High School in Tulsa, he was already performing at such Tulsa nightclubs as Griff's Supper Club, the House of Blue Lights, the Sheridan Club and the Playmor Ballroom. During his days playing the Tulsa club scene, the young performer showcased his trumpet playing, as well as a unique style of piano playing that developed from a slight paralysis of his right hand. After high school graduation, Russell formed The Starlighters, which included members JJ Cale, Chuck Blackwell, Leo Feathers and Johnny Williams.
Russell recalled those early days in Tulsa as some of the most influential of his career. "Oklahoma was a dry state back when we started," Russell once said. "Since there wasn't supposed to be any liquor, there weren't any liquor laws, so there was a lot of clubs where people would go and drink for 24 hours a day. The police didn't pay any attention. It was a wide-open town. When people don't get caught up in that political morality, it creates a hotbed of musical experience."
While Leon was in the process of taking entrance exams for Tulsa University, The Starlighters were invited to go on tour with Jerry Lee Lewis. The young musician decided music was his true calling and abandoned the exams, went on tour with Lewis and began forging a path toward future superstardom.
Russell's studio became one of the most legendary places to record music in the 1970s, welcoming artists such as Bob Dylan, Eric Clapton, The GAP Band and Tom Petty & The Heartbreakers.
Leon left Tulsa at the age of 17 for California, where he played in nightclubs and developed a reputation as one of the best session musicians in Hollywood. He became part of the elite Wrecking Crew, a group of session musicians that played on a variety of hit records throughout the 1960s. Playing mostly session music early in his California years, Russell went on as a solo artist to play with noted performers in a variety of genres – artists such as The Rolling Stones, Elton John, George Harrison, Ringo Starr, Eric Clapton, Willie Nelson, Bob Dylan and countless others.
Joe Cocker's recording of Russell's "Delta Lady" for his 1969 album, Joe Cocker, marked Leon's first commercial success as a songwriter. The album reached No. 11 on the Billboard 200 Albums chart. Soon afterward, Leon organized the 11-member band that toured with Joe Cocker during the famous Mad Dogs & Englishmen tour in 1970. The group played 65 shows in 48 cities and produced a live, double-LP album that reached No. 2 on the U.S. charts and sold more than a million copies.
Leon eventually left L.A. and returned to Tulsa, where he established his famous Church Studio and Tulsa-based label, Shelter Records. Russell's studio became one of the most legendary places to record music in the 1970s, welcoming artists such as Bob Dylan, Eric Clapton, The GAP Band and Tom Petty & The Heartbreakers.
Leon released his first solo album, Leon Russell, in May of 1970. The album included Leon standards "A Song for You," "Hummingbird" and "Delta Lady." Russell followed his self-titled debut with 1971's Leon Russell and The Shelter People, the first of Leon's solo effort's to go gold, and 1972's Carney, which included the No. 11 single "Tight Rope." By 1973, Billboard magazine named Leon as the top concert attraction in the country; and in 1979, Leon and Willie Nelson scored a No. 1 hit on the Billboard Country Songs chart with their duet of "Heartbreak Hotel."
By 1973, "Billboard" magazine named Leon the top concert attraction in the country.
Although he became a successful solo artist, Russell continued providing songs for some of the era's most talented musicians. Ray Charles recorded Leon's "A Song for You," while B.B. King performed "Hummingbird." The Carpenters had a hit with Russell's "Superstar," a song that made it all the way to No. 2 on the pop charts. George Benson covered Leon's "The Masquerade," earning a 1976 Grammy for Record of the Year.
Leon Russell continued to sing, write songs and perform on tour. The Songwriter's Hall of Fame inducted Leon on February 22, 2011. That same year, in March, Russell received the Award for Musical Excellence from the Rock and Roll Hall of Fame. In 2010, the city of Tulsa named a street after Russell, rebranding Third Street from Peoria to Utica Avenue after the legendary musician who helped identify the city with a sound all its own.
"I wish I had gone into industrial plumbing," Russell once quipped, before adding, in case his meaning was misconstrued, "That's a joke."