Sheb Wooley Itinerary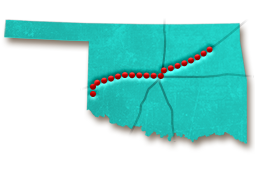 Photo Gallery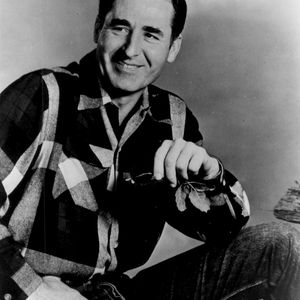 Discography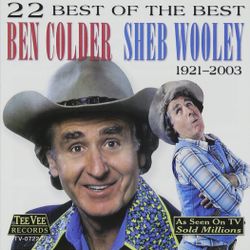 ---
{{ data.name }} Edition
---
Sheb Wooley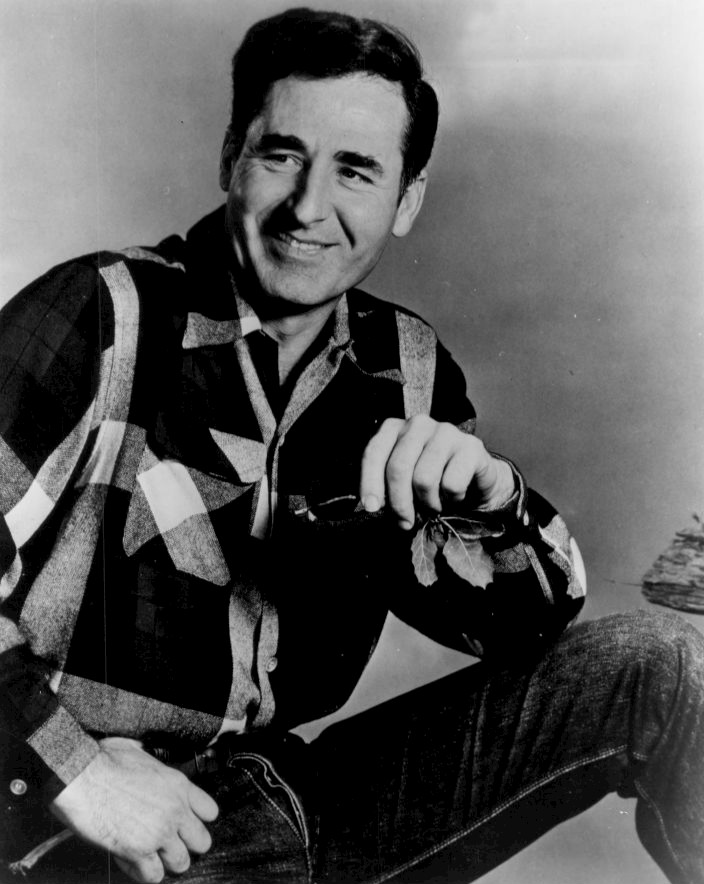 Born: 04-10-1921
Died: 09-16-2003
Shelby Frederick Wooley came into this world on April 10, 1921 on a simple ranch, south of Erick, OK in a rough-and-tumble scrub land known simply as "the breaks." This plucky young cowboy would later make a name for himself in countless films and television shows, and across the country music world before being hailed as a "National Treasure" from the floor of the United States Congress.
The Wooley homestead was not an easy place to grow up, like many western Oklahoma ranches. The work was hard but honest, and food was sometimes scarce with the family barely keeping ahead of the one-two punch of the Great Depression and the Dust Bowl. Sheb Wooley ® learned to ride horses early on and was already making a name for himself on the local rodeo circuit by the time he was a teenager.
The young cowboy spent nights listening to Bob Wills and the Light Crust Doughboys, dreaming of all the cattle he could buy once he made it big in music. Sheb taught himself to play on a guitar his dad traded a shotgun for, started a band, The Plainview Melody Boys, and picked up a local radio spot.
Local gigs, welding and rodeo money didn't go far enough in those hard times, so Sheb and his wife, Melva Miller followed a well-worn path to California. Like so many other Okies, young Sheb barely eked out a living in California – moving orange crates at a packing plant until the outbreak of the Second World War. Rodeo injuries kept Sheb out of active duty, so he helped the cause by working in a munitions plant. Immediately after armistice, Sheb signed a contract with Bullet records and headed to Nashville to record and release what would become the first postwar 45RPM record at WSM studios, Home of the Grand Ole Opry.
Success from that record allowed Sheb to relocate to Ft. Worth, TX in 1946 where he held down a weekly radio show for four years with his band, The Calumet Indians. During this time, someone convinced the cowboy crooner that he might have a future in pictures, so Sheb headed west once again in 1950. Rugged good looks and an easy way with horses earned the former rodeo star a slew of roles in the Western-crazed Hollywood of the early 1950s, including Rocky Mountain, Apache Drums, Johnny Guitar, Seven Brides for Seven Brothers, High Noon, Little Big Horn, Rio Bravo and Giant. On the small screen, Sheb was busy with appearances in series like The Adventures of Kit Carson, The Range Rider, The Cisco Kid and the Lone Ranger before landing a spot as a cast regular on Rawhide, starring alongside Eric Fleming and Clint Eastwood in 1958.
Even though his movie and television career kept him busy, Sheb still managed to work on music, signing as a writer in 1950 with the prestigious Hill & Range Music (the hit factory responsible for a giant portion of country songs published in the 1950s and 1960s). At the height of the Cold War, Wooley heard a fellow writer recount a silly joke he heard from his kid: "What has one eye, one horn, is purple, flies and eats people?" The answer: a "Purple People Eater." An inspired Sheb sat down and quickly penned a nonsensical song lampooning both Rock and Roll music and the fear of alien invasion. His novelty song, "Purple People Eater" became a number one hit in 1958, topping the US Charts for six weeks and selling more than three million copies.
The young cowboy spent nights listening to Bob Wills and the Light Crust Doughboys, dreaming of all the cattle he could buy once he made it big in music.
As success came to Sheb, he continued to work behind the scenes mentoring and encouraging young talent in his own easygoing way, and his influence can still be felt. Without Sheb, the world might have never have met "The King of the Road" or "The Man with no Name," and without Sheb, everyone's favorite rebel might have never learned to swagger like a Texan.
Early on back at the ranch in Oklahoma, Sheb and his young nephew spent countless hours riding the fields, fixing fences and chasing steer. To pass the time they talked about stardom while listening to the Grand Ole Opry. Sheb, who was earning money on the rodeo circuit and had his own band, inspired his nephew Roger Miller to pursue music, teaching him his first guitar chords and even buying him his first fiddle. "It's really a good thing that he made it in the music business," Sheb later reminisced about the future star, "'Cause he would have starved to death as a farmer!"
"As far as he was concerned, all his life he was just havin' fun. Of course, after that, whenever I asked him to take out the garbage, he'd say, 'Well, I don't know if American treasures take garbage out, do they?'"
In 1955, Sheb received a call to read for the movie Giant. Since the director had him read the entire script, Sheb thought he was reading for the part of young Jett Rink, but the producers had other plans. Three weeks before shooting, Sheb ended up being tasked with coaching a young James Dean, teaching him to act with a natural Texas strut. "They did cast him (Sheb) in a smaller part, but he liked being there because he liked James; he was kind of like a little brother to him," Sheb's widow, Linda Dotson-Wooley recounted to True West magazine.
While shooting Rawhide, Sheb worked closely with co-star Clint Eastwood, teaching him to ride horses with ease and how to relax while in the saddle. Previously, Eastwood, who was allergic, had despised working with horses. The two developed a lifelong friendship and, off-screen, lived the jet-set Hollywood life, properly painting the town. "Clint and I partied quite a bit." Sheb told Western Clippings Magazine, "That's what we did best. Neither one of us could act, but we could party!"
In 1962, due to scheduling pressures, Wooley passed on recording the song "Don't Go Near the Indians," which became a breakout hit for fellow cowboy crooner Rex Allen. Sheb responded by releasing a drunken parody, "Don't Go Near the Eskimos," under the punny pseudonym Ben Colder. His silly response charted and Sheb continued dropping a string of hits as Colder, including gems like "Hello Wall, No. 2," "Sunday Morning, Falling Down," "Almost Persuaded No. 2," and "Fifteen Beers Ago." Although the success of Ben Colder threatened to overshadow Wooley's musical career, his ability to coin a parody helped land the cowboy troubadour a spot as the writer-in-residence for a brand new television show called Hee Haw. Not only did Sheb write the theme song for the long-running show, he also penned and performed many parodies as Ben Colder.
In the late 1970s, Sheb once again returned to the big screen, reuniting with Clint Eastwood in The Outlaw Josey Wales. This return to film was followed by roles throughout the next decade in hit movies like Starman, Silverado, Hoosiers and a film inspired by his hit song Purple People Eater.
At the beginning of his career, Wooley recorded a sound bite for the 1951 Warner Brothers film, Distant Drums. This sound bite, called "Man being eaten by an alligator," ended up in Warner's sound library and was used in several 1950s genre movies. In the 1970s, the clip was unearthed from the vault by sound designer Ben Burtt and used in Star Wars. Before long, other sound designers picked up the effect, which Burtt dubbed the Wilhelm Scream, after Private Wilhelm in the 1953 film The Charge at Feather River. The Wilhelm Scream became a tradition in sound designer's tight-knit community, with the clip making countless television appearances and being featured in nearly 400 films. Through some forensic research, Burtt was able to determine the original scream was recorded by Sheb, a fact that was corroborated by Sheb's widow, Linda Dotson-Wooley in 2005. Although he was uncredited, Sheb would have gotten a kick out of learning that he had fathered this infamous bit of cult film history.
When former Sen. Fred Thompson took the floor of Congress in October 2002 and declared Sheb Wooley to be an official American Treasure, it took Wooley by surprise. "Sheb got a little teary-eyed. He never realized that he'd done anything much," Linda Dotson-Wooley recalled to True West Magazine, "As far as he was concerned, all his life he was just havin' fun. Of course, after that, whenever I asked him to take out the garbage, he'd say, 'Well, I don't know if American treasures take garbage out, do they?'"
After a long battle with leukemia, this all-around cowboy entertainer and American treasure passed away on Sept. 16, 2003.
Per his final instructions, Shelby Frederick "Sheb" Wooley was buried in a pine box. His service was held at High Noon.
Sheb Wooley ® is a registered trademark of Linda Dotson-Wooley.