Jesse Ed Davis' Hometown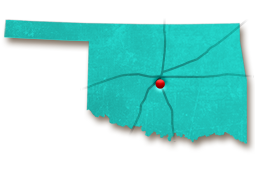 Photo Gallery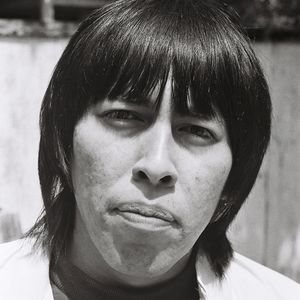 Discography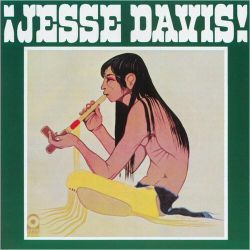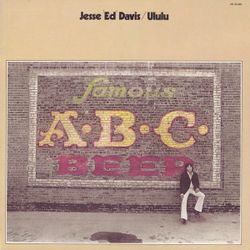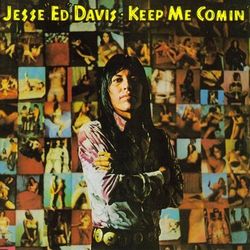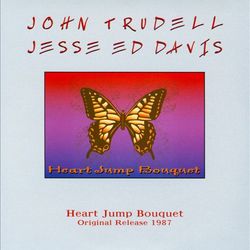 ---
{{ data.name }} Edition
---
Jesse Ed Davis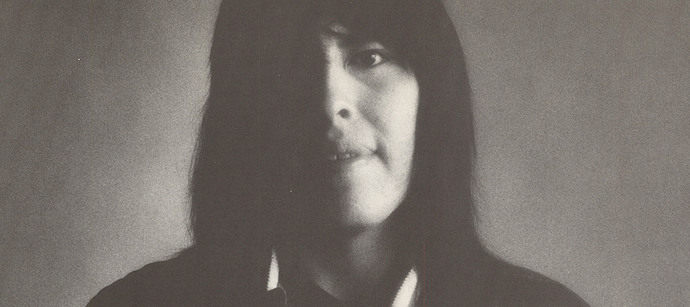 Born: 09-21-1944
Died: 06-22-1988
The flame that burns twice as bright is half as long, and such was the case for Jesse Ed Davis. From his upbringing in central Oklahoma to the music studio alongside greats such as John Lennon, Eric Clapton, Leonard Cohen, Steve Miller and B.B. King, Jesse Ed Davis made a lasting name for himself as a guitar genius and one of rock's primary session guitarists in the '60s and '70s. Known for his session work and skill with slide guitar, he was featured on countless albums, as well as three of his own.
Born in a U.S. Naval hospital in Norman, Oklahoma, on September 21, 1944, Jesse Ed Davis was originally encouraged by his mother, a Kiowa Indian, to play the piano. However, his father, whose ancestry was a blend of Muscogee (Creek) and Seminole, was the one to give Jesse Ed Davis his first guitar. Though he grew to prefer the Fender Telecaster, he started out with an old Stella guitar and began practicing with a local guitar teacher. During the late 1950s, he started playing live within Oklahoma City and the surrounding areas.
When he was just 16 years old, Jesse embarked on his first tour on the TV music performance show American Bandstand hosted by Dick Clark. After touring in 30 cities, Jesse Ed Davis returned home and graduated from Oklahoma City's Northeast High School in 1962.
In 1970, Jesse Ed Davis released his first solo album, "Jesse Davis," which was heavily influenced by his Oklahoma upbringing.
Jesse's love for music translated to a literature degree from the University of Oklahoma in Norman, where he also worked as a guitar teacher at a local music store. After a brief stint touring with one-time Oklahoma resident Conway Twitty, Jesse Ed Davis moved to Los Angeles where he reconnected with Levon Helm, who he met while on the American Bandstand tour. Helm introduced Jesse Ed Davis to fellow Oklahoma native Leon Russell and Jesse Ed Davis' career started to bloom. With the help of Leon Russell, Davis recorded sessions with Gary Lewis and the Playboys, as well as The Monkees.
After showcasing his talents on The Monkee's No. 1 hit "Last Train to Clarksville" in 1966, he met with blues musician Taj Mahal and formed a successful partnership that spanned the next four years. During the late 1960s and early '70s, Jesse cemented himself in American music history. While warming up for the 1968 Rolling Stones' Rock and Roll Circus in England, Jesse Ed Davis became fast friends with John Lennon, who was also featured in the film.
In 1970, Jesse Ed Davis released his first solo album, Jesse Davis, which was heavily influenced by his Oklahoma upbringing. With songs like "Tulsa County" and "Washita Love Child," Davis not only expressed himself through the musical tracks, but also through the album's cover art, which featured a Native American with a pipe. On the back, Jesse Ed Davis sat cross-legged with his long, dark hair fanning around him.
Davis' second album, released in 1972 and titled Ululu after a Plains Indian word of celebration, was also a nod to his Native American heritage. On the album, Davis laments that he's "just a red dirt boogie, brother, all the time." Still in high demand as a session guitarist, Davis spent the next few years recording with B.B. King, Arlo Guthrie and The Steve Miller Band. He also played on Jackson Browne's self-titled debut album featuring the hit song "Doctor My Eyes."
On the album, Davis laments that he's "just a red dirt boogie, brother, all the time."
Davis' third and final album, Keep Me Coming, was released in 1973. Around this time, he started working with John Lennon again and was featured heavily on Lennon's solo albums Walls and Bridges in 1974 and Rock and Roll in 1975. During 1975 alone, Davis moved seamlessly through genres and added his name to albums by The Who's Keith Moon, George Harrison, Harry Nilsson, Davis Bromberg, Rod Stewart, Mac Davis and the 5th Dimension.
With a growing change in popular music tastes, Jesse Ed Davis found his service in less demand and left the Los Angeles music scene for Hawaii in 1977. Over the next four years, Davis' life spiraled out-of-control with alcohol and drug abuse, which he struggled with for the rest of his life.
His last major work came in 1985 when a cassette he recorded with American Indian activist and poet John Trudell called a.k.a. Graffiti Man was praised as "album of the year" by Bob Dylan. The chance to make music again inspired Davis to conquer his drug addiction and he spent time in a chemical treatment program. For a time he toured clubs on the West Coast as part of The Graffiti Man Band, but died from an apparent drug overdose on June 22, 1988.
Jesse Ed Davis' amazing ability to move with ease through genres was honored in 2002 when he was inducted under the blues category at the Oklahoma Jazz Hall of Fame in Tulsa. He was later inducted into the Oklahoma Music Hall of Fame in 2011.