Carrie Underwood Itinerary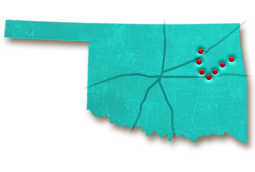 Photo Gallery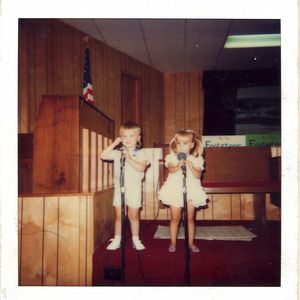 Discography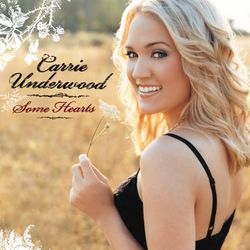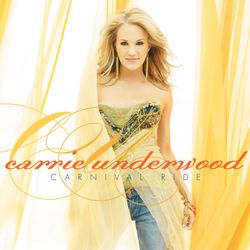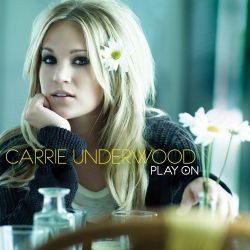 Upcoming Events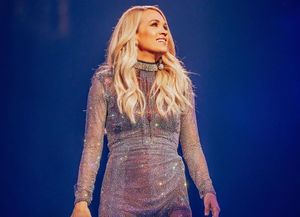 ---
{{ data.name }} Edition
---
Carrie Underwood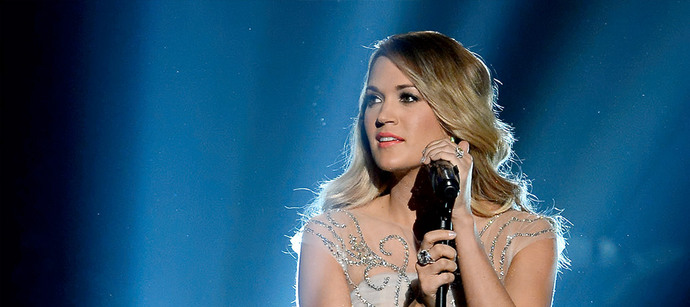 Born: 03-10-1983
On May 25, 2005, in front of 30.3 million television viewers, Carrie Underwood beat out Alabama rocker Bo Bice as the winner of American Idol season four. In that moment, Carrie stormed out of southeastern Oklahoma and onto the main American entertainment stage. With more than 500 million votes cast throughout the season, Underwood won her season of American Idol, later becoming one of the most successful American Idol alums to date.
Carrie auditioned for the fourth season of American Idol while still an undergraduate at Northeastern State University in Tahlequah, Oklahoma. While in college, Underwood could be found serving customers slices of pizza at nearby Sam & Ella's or performing for NSU's Downtown Country, a local Branson-style country music review.
During her American Idol audition, Carrie sang her version of Bonnie Raitt's "I Can't Make You Love Me" for judges Paula Abdul, Simon Cowell and Randy Jackson. Her powerhouse vocals and seamless delivery impressed each member of the judging panel and motivated Cowell, viewed by many as American Idol's toughest talent critic, to predict Underwood the eventual winner of the contest who would sell more records than anyone in Idol history - a dream that would soon come true.
Carrie Underwood was born in Muskogee, Oklahoma, but grew up in the nearby small town of Checotah. The youngest of Stephen and Carole Underwood's three daughters, Carrie sang in church, talent shows and local plays throughout her younger years. During her youth, she attended Marshall Elementary School and Checotah Jr. High and loved going to Tulsa's Big Splash, the Tulsa Theater and Sonic, the local drive-in. During summer vacations, Carrie would volunteer at Kidsfest, held each year at Woolaroc, where she sang songs and painted faces.
"God has blessed me with so many wonderful things in my life, and I will spend my entire life trying to figure out why."
A proud Checotah native, Carrie sang about her town in "I Ain't in Checotah Anymore" and when asked what she would want Oklahomans to say about her, she replied, "Carrie Underwood lives here." This hometown appreciation and love is returned ten-fold. During Carrie's American Idol season, Checotah erected a billboard that said, "Checotah Says Reach for the Stars Like Our Own Carrie Underwood!" When the American Idol competition came down to the final two contestants, the town of Checotah held a parade to celebrate Carrie's achievement. While the town boasted a population of around 3,500, then-Mayor James Hayes estimated that 8,000 to 10,000 people showed up in support of Underwood.When the final episode of American Idol aired, thousands of supporters converged on the Muskogee Civic Center, a location chosen as a half-way point between Checotah and Tahlequah, to cheer on Carrie when she was crowned the winner. The American Idol victory would prove to be life-changing for Underwood, who went on to claim worldwide fame.
Shortly after that now-legendary American Idol performance, Carrie released her first single, "Inside Your Heaven," on June 14, 2005. The single debuted at No. 1 and sold more than 170,000 copies during its first week. In October that same year, Carrie hit the radio waves with "Jesus, Take the Wheel," an inspirational song that became the first country single to debut inside the Top 40, and was No. 1 for six weeks.
The very next month, on November 15, Carrie became the highest-debuting country artist in history with the release of her debut album, Some Hearts, featuring the hit single, "Jesus, Take the Wheel." Some Hearts sold more than 300,000 copies during its first week and went on to win eight Billboard Music Awards, including Album of the Year.
The next year, Underwood won two Academy of Country Music (ACM) Awards, including Top New Female Vocalist and Single of the Year. She also kept a pre-American Idol promise she made to her parents by graduating magna cum laude from Northeastern State University in Tahlequah with a degree in mass communications.
Carrie continued to blaze her trail of country music super stardom in 2007 when she took home two Grammys at the 49th Annual Grammy Awards, including Best New Artist and Best Female Country Vocal Performance. In November, Underwood beat Reba McEntire and other veterans for Female Vocalist of the Year at the Country Music Association (CMA) Awards. That same night, Carrie also nabbed Single of the Year for "Before He Cheats."
"God has blessed me with so many wonderful things in my life, and I will spend my entire life trying to figure out why," Underwood said of the occasion. "If you had told me a few years ago I would have been nominated with the people that I have been nominated with, I would have called you absolutely insane."
"I am so glad that I grew up in Oklahoma...it will always be home to me no matter where I go."
Although Carrie has achieved worldwide fame, the country superstar has not forgotten her hometown in Oklahoma. An outspoken animal lover, Carrie opened the Happy Paws Animal Shelter in Checotah in April of 2011. The Happy Paws Animal Shelter is part of Carrie's C.A.T.S. Foundation (Checotah Animal, Town and School Foundation), which assists the community with services including local school system projects, musical education endeavors, new playground equipment, the establishment of the Checotah animal shelter and more.
"My hometown is extremely supportive of me and I feel blessed to be able to create something as a way of giving back; to say thank you," said Carrie Underwood. When asked what makes her proud to be from Oklahoma, Carrie added, "I think it's the people that make Oklahoma so special...so many hard working, salt-of-the-earth people with good morals and values. I am so glad that I grew up in Oklahoma and that my parents still live there...it will always be home to me no matter where I go."
Since her debut performance on American Idol in 2005, Underwood has saturated country music radio with such hits as "So Small," "Last Name," "Just a Dream," "Cowboy Casanova," "Temporary Home," "All-American Girl," "Blown Away," and "Good Girl."
Carrie has reeled in multiple female vocalist awards from both the Country Music Association and the Academy of Country Music. In 2010, when Underwood took home her second ACM Entertainer of the Year Award, she became the first female artist to win the award twice, and only the 7th female to win it in the 40-year history of the ACM category, placing Carrie in the company of such female country music notables as Loretta Lynn, Dolly Parton, Barbara Mandrell, Reba McEntire, Shania Twain and the Dixie Chicks. She also took home Best Female Artist of the Year at the 50th annual CMA Awards in 2016.